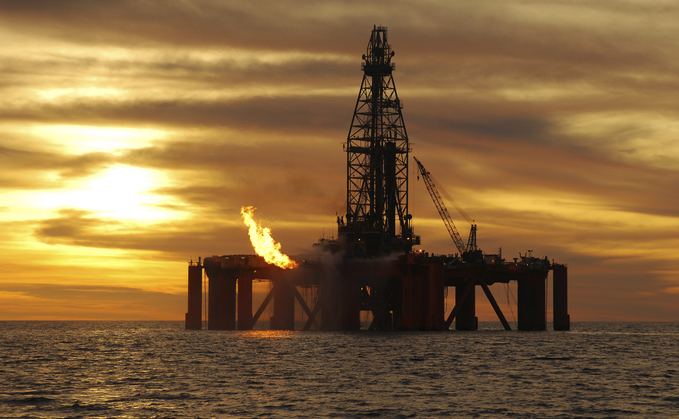 The combination of performative hostility to environmental issues and contradictory decarbonisation policies only serves to undermine the economic goals the government purports to care about
There are two ways to interpret the government's near-full spectrum attack on environmental policies over the past month, which means there are two ways to get angry at the utter futility and craven recklessness of it all.
The first is essentially political and has dominated the airwaves ever since 495 voters in Uxbridge and Ruislip decided to reward the Conservatives for their opposition to the Ultra Low Emission Zone (ULEZ) extension that was proposed to help deliver on the government's Air Quality Strategy. Having overseen the worst wage and productivity growth since the Napoleonic era and made negligible progress on Rishi Sunak's oft-repeated 'five priorities', Number 10 thinks it has belatedly hit upon a wedge issue that might reanimate the pro-Brexit coalition that gave it a landslide victory in 2019.
As such, almost every utterance from government has been geared towards fuelling the impression that environmental policies are an elitist, costly conspiracy against the working man or woman (although there is a whole thesis to be written on why so much of the messaging is being delivered by men and appears coded to appeal to male drivers first and foremost). It is a strategy that is almost entirely performative and straight out of the polarisation, populism, post-truth playbook. Rishi Sunak is 'on the side of motorists', and by definition not on the side of everyone else. Cabinet Ministers are letting it be known they are worried about the "excesses of woke capitalism" and the injustice of Nigel Farage being denied a prestige bank account. Grant Shapps won't let any communication go out with his full job title, because he apparently doesn't want anyone to know he is the Energy Security *and* Net Zero Secretary - maybe he outsourced the second half of his brief to one of his previous identities.
This ostentatious opposition to environmental causes is attached to policy moves that are regressive and damaging, but are neither new, nor massively consequential to wider decarbonisation efforts: a review of Low Traffic Neighbourhoods and 20mph zones that will be hard to get past local authorities; a delay to energy efficiency standards for rented properties that had been made inevitable by the inaction of Ministers over the past four years; Sunak's confirmation today of new oil and gas licenses that were first announced over a year ago as part of the government's post-Russian invasion Energy Security Strategy.
You could make a case that this is all a sideshow. That the most impactful climate policy developments of the past few weeks have been the government approving a circa £800m subsidy package to secure Tata's new UK gigafactory, Sunak rejecting calls to drop the 2030 date for ending the sale of internal combustion engine cars, and today's approval for two further carbon capture and storage (CCS) hubs.
As such, Sunak and his Ministers try to insist they remain committed to meeting the UK's net zero targets in a "proportional and pragmatic" way. But the problem is that all the rhetoric and spin is directed to fuel precisely the contrary impression. Namely, that decarbonisation is a "burden" that can be safely delayed, and that indefinite fossil fuel reliance is somehow compatible with net zero goals. The impression created, entirely deliberately, is that climate change is simply not that important. Or in the words of former Environment Minister Lord Goldsmith, something the Prime Minister is simply "uninterested" in. The same sense of complacency that allows Sunak to urge people to "hold their nerve" in the face of soaring mortgage repayments, spiralling inflation, and falling real wages is now being applied to the habitability of the biosphere.
You just know more than a handful of Ministers will have nodded along when reading Jeremy Clarkson's column yesterday in the Sunday Times calling on us all to relax, just adapt to climate change, and enjoy the resulting English sparkling wine. Not for a second would they have stopped to consider how millions of people living in the Tropics are expected to adapt to temperatures that are projected to become literally unsurvivable, nor will they have wrestled with how much it is likely to cost to make every single bit of hard infrastructure on the planet resilient to unprecedented climate impacts. Clarkson's argument requires a sense of imagination so small you need an atomic microscope to see it and an appetite for risk a base jumper would reject as a bit too punchy. Far too many people in politics and media will have found it convincing.
The temptation contained in a government strategy designed to provoke - a strategy that sources openly explain is all about 'divide and rule' - is to allow oneself to be provoked. To rage at the recklessness involved in actively pursuing policies that result in more harm at a time when wildfires are destroying lives and livelihoods, and we know far worse climate impacts are in the pipeline. To despair at the cynicism required to weaponise policies that your own government previously supported or accuse political opponents of being bought by vested interests when your own Party has spent years being bankrolled by Russian oligarchs. To erupt at the callous indifference with which the government can advocate for policies that it knows makes our roads less safe and our air more dangerous.
Above all it invites the question, where is the national interest in all of this? If you accept climate change is a threat, that air pollution is dangerous, and that the industries of the future will be clean, why are you actively pursuing high carbon polluting policies? If you think this is all about difficult trade-offs and tough choices as part of a managed transition, why are you positively revelling in retrograde steps that may or may not be necessary, but definitely make it harder to achieve your long-term goals? Does nothing matter except what focus groups tell you in a handful of swing seats where you can't give people the GP appointments or pay rises they want, so you might as well try and blame everything on Just Stop Oil instead?
Of course, raging at the speed with which the government has turned on policies it previously championed is a cathartic and understandable exercise. It is easy to see why everyone from Greenpeace to the Conservative Environment Network are so frustrated at today's announcements.
But much more interesting is the second lens through which to interpret the government's recent rolling back of environmental ambitions, which will prove much more consequential than Number 10's political games. This lens is more policy-focused and as such takes in geopolitical trends and the outline of what could be called an industrial strategy, if only it were more coherent. If you squint, it might even contain a kernel of optimism.
If you look beyond all the spin of the past few days, the government has repeatedly reiterated its commitment to meeting the UK's net zero goals and in the past month alone announced new measures to boost investment in nuclear, EV batteries, and now carbon capture and storage projects. Ministers are understandably wary of policies that impose direct costs on consumers, but it was notable to see Sunak refusing to budge on the target date for phasing out petrol and diesel cars. Decarbonisation will continue and the clean tech roll out will keep on accelerating, regardless of the increasingly vocal noises off. The next Conservative manifesto may yet resemble an environmental bin fire, but it is unlikely to fully resile from the government's climate responsibilities. Plus, a full frontal assault on all things net zero almost certainly won't work electorally, and even if it did it cannot reverse global clean tech megatrends. The fact the UK is only directly responsible for around one per cent of global emissions cuts both ways.
In an interesting piece this weekend in The Spectator - the bible of British climate scepticism - editor Fraser Nelson made the case for Sunak's 'trade-off ideology', praising his penchant for a 'green realism' that still seeks to curb environmental impacts but does so while weighing the costs and benefits of decarbonisation. Personally, I think this is a really weak argument - a form of climate scepticism that yet again underplays the huge economic and humanitarian costs associated with a slower pace of decarbonisation. How do you 'trade-off' a cascading collapse in agricultural yields or migration flows numbered in the hundreds of millions? But it gives a useful insight into the thinking of some of those within government, as well as some influential voices around the Labour leadership. And it begs the challenge, if you want to transition to net zero in a more "proportional and pragmatic" fashion, why aren't you doing so? Could you please get on with it already?
For example, the government today made much of the importance of two further CCS hubs in helping to ensure new oil and gas projects eventually prove themselves compatible with net zero goals. But if these projects are so critical to achieving net zero why has the government spent over a decade failing to deliver a functioning carbon capture project in the UK? Why is the expanding pipeline of new projects still waiting on clarity on the regulatory and subsidy framework in which they will operate? And does the government really think it can build this industry with just £20bn of funding over 20 years, especially when it has just moved to reduce the cost of carbon?
Similarly, the government keeps stressing the importance of new nuclear projects in delivering on emissions goals, so why have MPs today published a report imploring Ministers to turn "hopes into actions" and deliver some real clarity on how and when new nuclear projects will be delivered. By the same token, Ministers have said for years that offshore wind is critical to the UK's clean energy plans. They have also been warned for months that inflation meant new offshore wind projects required additional support. So why did they not intervene before a flagship project was paused? If Sunak wants to talk about energy security today, what is his plan to stop the offshore wind industry stalling and why hasn't he honoured his promise to lift the 'de facto' ban on new onshore wind farms?
The same logic also applies, as ever, to energy efficiency where a glaring policy void is making it impossible to meet the government's own stated target of cutting energy use by 15 per cent by 2030. As an unlikely alliance of landlords and green groups argued last week, if you want to ensure landlords improve the efficiency of rented properties where are the tax breaks and financing packages (or failing that the properly enforced regulations and fines) to ensure they do so?
The list of questions goes on and on. In sector after sector, green policies and investments that are attractive, pragmatic, and cost-effective sit on the shelves for a lack of political interest, civil service bandwidth, or Treasury flexibility. Completely manageable trade-offs that deliver huge net benefits are going begging, every bit as much a victim of austerity economics as crumbling schools and ballooning NHS waiting lists. Meanwhile, businesses that want to invest in clean technologies and accelerate the net zero transition are forced to navigate a piecemeal mess of overlapping and often contradictory policies, and all the while the Minister in charge of the whole endeavour appears embarrassed to have the words 'net zero' in his job title. It is little wonder that some influential business figures are threatening to take their green projects and their money to jurisdictions where they feel more welcome.
The good news is that this is all eminently fixable, potentially by this government, probably by the next. The policy foundations are there for the next phase of decarbonisation and there is growing evidence that falling clean tech costs and energy efficiency gains means that it can be delivered in a way that minimises costs and maximises benefits for consumers. The Biden White House's green industrial strategy and the response from the EU and China means there is genuinely no alternative, beyond the UK locking itself in to declining industries and condemning itself to decades more of economic stagnation. All that is needed is to avoid such a scenario is some some much needed infrastructure investment, clear and stable long term policies, and an end to mixed messaging from political leaders. Start with the easier stuff - power sector decarbonisation, EVs, energy efficiency - and go from there. The net zero mission is challenging, but it is not impossible and it is absolutely not an agenda to impoverish anyone - quite the opposite.
The bad news is that the government's wilfully divisive strategy makes all of this much harder than it needs to be. The anti-net zero rhetoric undermines investor confidence and pushes up the cost of capital. It makes it harder for the government to build public support for its own policies. It feeds climate sceptic myths and makes it almost impossible to have a rational debate about the optimal pace of decarbonisation. It leaves the UK more reliant on gas, making it less energy secure and resulting in higher energy bills for everyone. It means more tenants will continue to live in cold and damp homes. It ensures the UK will find it harder to compete in the emerging clean industries that will dominate the 21st century.
And it doesn't even help the people it is intended to pacify. Motorists have to breathe the same polluted air as the schoolchildren they drive by. They sit in the same congested traffic that is a blight on all our lives. They'll get to take advantage of EVs lower fuel costs eventually, but only after lobbying has delayed a technology shift that is now inevitable. Oil and gas companies may get one last payday from another round of North Sea oil and gas licenses, but there is still no clarity on how much new CCS capacity will actually be delivered and they remain at risk of stranded assets as the heat pump and EV roll out gathers pace. Ultimately, we'll all have to manage the same devastating extreme weather impacts, the uninsurable assets, and the endemic climate inflation that we can't 'just adapt' to.
The strategy the government has tested over the past week will actively undermine the pursuit of its own stated goals. It will make the UK a dirtier, poorer, and more divided place, and it will revel in doing so. Whether you are angry at the populist posturing, the decade of policy failures, or a mix of both, you are right to be so.
BusinessGreen readers can sign up now for their free pass to this year's Net Zero Festival.