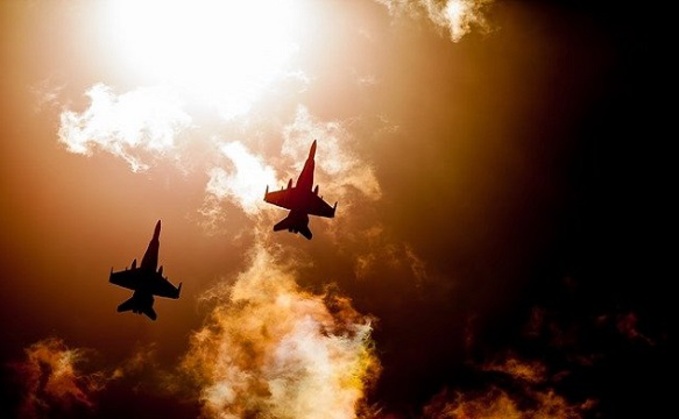 There are just one or two business cycles to go until the end of the decade - 2023 has to be a landmark year for the green economy
"It's tough to make predictions, especially about the future," as the old truism goes. With the annual exercise in New Year crystal ball gazing in full swing, the famous line commonly attributed to baseballer/philosopher/latter day guru Yogi Berra feels more apt than ever before. Any attempt to gauge how the next 12 months will play out has to recognise that conventional wisdom has had a truly shocking run of it over the past decade. Whether they took the form of Brexit, President Trump, Covid, or Putin's invasion of Ukraine, events that were widely regarded as unlikely have not only come to pass but have proven even more disruptive than many feared, sparking cascade effects across the global economy. The 'Black Swans' have kept coming home to roost.
Predictions for 2023 have to wrestle with the fact the most important economic and political trends are being shaped by Rumsfeldian 'known unknowns' and 'unknown unknowns', the fog of war, and the judgements of some very old, and possibly ailing, men.
Russia's war in Ukraine - which itself was completely unexpected by pretty much everyone this time last year, bar a handful of vindicated intelligence agents - could yet result in a stunning victory for Ukraine, a stinging defeat for tyrannical authoritarianism, and a step change in the pace of the West's transition away from fossil fuels. Or it could result in Russia's full-blown descent into neo-fascism, military stalemates and nuclear stand-offs (or worse), and a new era of energy and food insecurity. These two scenarios are not entirely mutually exclusive.
Global climate diplomacy could remain relatively well insulated against the geopolitical tensions that continue to ratchet upwards on most other fronts. Or the flexing of petrostate muscles, the escalation of US-EU-China tensions, or the revival of Trumpism in the US could finally send the 1.5C target to the morgue.
In the UK, hopes that the year of three Prime Ministers, four Chancellors, and yet another recession represents some sort of post-Brexit nadir from which the country can finally start to recover are betting against the harsh lesson of the post-2016 period: things can always get worse.
Consequently, businesses and investors trying to work out what the next 12 months holds would be wise to look beyond the personalities involved and the myriad uncertainties, and focus instead on the scheduled events and macro trends that we can predict with a relatively high degree of confidence.
The macro trends are relatively easy to parse, not least because they are the same ones that have been in place for the best part of a decade.
Investment in renewables will continue to soar. EVs will continue to displace demand for petrol and diesel cars, vans, and buses. High gas prices will continue to focus ever more minds on energy efficiency. The coal revival will prove relatively short-lived. Regardless of the outcome in Ukraine, the world has been taught a brutal lesson about the inherent insecurity of fossil gas supplies. 2023 will almost certainly be characterised by a steady ratcheting up of net zero transition policies from Brussels, Washington, Beijing, Brasilia, Delhi, and other capitals. The Just Energy Transition Partnerships pioneered in South Africa, Indonesia, and Vietnam will begin to mobilise billions of dollars of clean energy investment, providing a template for other emerging economies to follow. The EU's plans for carbon border tariffs and the US Inflation Reduction Act are already serving to drive a green industrial policy arms race. Such competition could yet tip into a green trade war, but the net impact on low carbon infrastructure deployment and clean tech development is still likely to be net positive. The IEA's prediction global emissions could peak in 2025 looks an increasingly plausible scenario.
Beyond the now mainstream clean energy technologies of wind, solar, and EVs, progress will continue to be made across the full gamut of climate solutions. Potentially revolutionary work is well advanced in fields such as alternative proteins, floating wind turbines, sustainable aviation fuels and electric flight, carbon capture and storage, hydrogen-based low carbon industrial processes, geothermal energy, tidal energy, nature based solutions, and negative emissions technologies. Despite a hugely challenging economic backdrop, investor and policymaker interest in these fast-evolving sectors shows little signs of waning. There has never been a better time to work in the green economy, which is why so many of the most talented and ambitious people are trying to do exactly that.
Meanwhile, public demand for bolder climate action and a more responsible form of capitalism will only intensify. Year after year a public backlash against decarbonisation efforts is predicted and year after year it fails to materialise. In fact, the opposite is happening as climate change retains its position as a top concern for voters even as the outlook for the economy and public services worsens. The millennials who learnt about global warming at school, who have watched as summers have got ever hotter and raw economic forces have got ever more hostile towards their generation are now in their 30s and 40s. They will soon outnumber the Boomers who have set the political weather for so long. They want a different socio-economic settlement with climate action at its core. They are not going anywhere.
These macro trends will bring two particular challenges for the green economy that will become more apparent throughout 2023 and will likely dominate the rest of the decade: how to manage rapid growth and how to ensure the transition moves faster still.
Renewables are a prime example. The challenge now is not the cost or efficacy of the technology. The barriers are provided by grid connections, planning regulations, and the need to deploy more flexible and dynamic grid technologies.
EVs are another area where growing pains could prove disastrous. Sales of EVs are running well ahead of even the most optimistic expectations, as more and more motorists and fleet operators are won over by a superior driving experience and lower running costs. But this soaring demand is putting pressure on manufacturing capacity, which could in turn defer the point at which EVs reach price parity with petrol and diesel models. More worrying still, charging infrastructure is struggling to keep pace with rising demand. Expect to see lots more stories about queues for motorway charging stations and ever more intense lobbying from vested interests to defer the 2030 date for ending the sale of petrol and diesel cars.
Energy efficiency and heat pumps are a slightly different proposition, given they are still subject to a market failure that makes it difficult for households and businesses to embrace the cleaner and most efficient options available. But even where policies and subsidies help ensure the economics stack up, skills shortages, weak building codes, and the hassle factor all serve to undermine efforts to accelerate energy efficiency improvements.
Plans to bolster environmental protection and expand space for nature, as promised through the historic Kunming-Montreal deal late last year, face similar challenges. Everyone knows what is needed, but few people are clear on how to finance a transformation in how land is managed and navigate the inevitable trade-offs. Just witness how today's update from the government on its green farming subsidy reforms appear to have disappointed both farmers and conservationists alike.
These macro trends and the various barriers in their path serve to make some of the scheduled events and decisions policymakers and businesses face in the coming months critically important.
In the UK, barring another bout of political chaos, the coming months should see more details on how those green farming subsidy reforms will work in practice, the finalisation of a deal to build a new nuclear power plant at Sizewell, another landmark clean power contract auction, a new green taxonomy for sustainable investors, the formation of a new Energy Efficiency Taskforce, a landmark legal challenge against the government's decision to approve a new coal mine, a zero emission vehicle mandate for auto manufacturers, the publication of Chris Skidmore's review of the UK's current Net Zero Strategy, and the crucial confirmation of the 'business model' that is meant to allow a wave of hydrogen and carbon capture and storage (CCS) projects to reach final investment decisions.
All these critical policy decisions will play into the promised update to the UK's Net Zero Strategy, which the High Court has ordered the government to deliver by the end of March.
Judging by Rishi Sunak's record to date and his failure yesterday to name climate action as one of his priorities for the year, the likelihood is that this wave of decisions will result in a lot of wilfully low-profile triangulation from the government. Advances will be made and significant investment will be unlocked, but not at the level that environmental campaigners and, increasingly, business leaders regard as necessary. This will spark a series of rows between Labour and climate hawks on one side and fiscal conservatives and neo-climate sceptics on the other, who continue to characterise any green investment as a cost. Even without the focus provided by a COP26 style set piece Summit this year, climate action should emerge as an ever more visible political battleground throughout 2023.
The big risk for the UK is that the failure to go 'all in' on net zero could result in losing ground to its main competitors throughout 2023.
The low carbon infrastructure and supply chain investment blitz unleased by President Biden's Inflation Reduction Act will become ever more visible in the coming months. Brussels will continue to step up its response, with ever bolder decarbonisation and circular economy policies set to be advanced throughout the year. Today's announcement of a hugely ambitious hydrogen infrastructure programme from Equinor and RWE is very much the shape of things to come.
With the UAE also announcing a new $15bn green energy transition programme, hopes could be surprisingly high for COP27 in Dubai at the end of the year. Last year's Sharm El Sheikh Summit got an historic commitment to introduce a new Loss and Damage fund over the line, but saw proposals for a phase down of all fossil fuels blocked. Calls for an explicit decarbonisation pledge will only grow throughout 2023, with the High Ambition Coalition of countries demanding that last year's progress on climate adaptation and loss and damage is matched by more action to actually cut emissions. The UAE, which has long sought to position itself as a major investor in the clean energy transition and the most progressive of the petrostates when it comes to climate action, has a big decision to make.
None of this progress is certain, of course. In an era of war, pandemics, and escalating climate impacts there are multiple credible ways in which climate diplomacy could break down and national and corporate net zero strategies could be derailed. The odds on yet more domestic political chaos, the emergence of a new incel-infused climate scepticism, and even a big power conflict are much shorter than anyone would like.
But it is this very uncertainty that makes full spectrum climate action even more attractive for governments, businesses, and investors. Faced with such complex and potentially catastrophic risks, the energy security, sustainable economic development, and health benefits clean technologies and green business models offer become ever more compelling. With 2023 marking the start of the mid-2020s and the point at which many firms' crucial 2030 climate goals are just one or two business cycles away, the next 12 months promise to see a sharp acceleration in the net zero transition. It may feel like an unusually bleak New Year, but to borrow another phrase Yogi Berra would recognise, the green economy is quietly loading the bases. A victory against the odds is still possible.