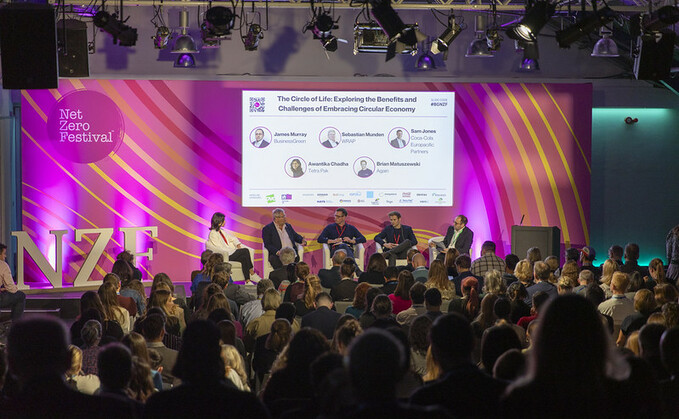 WATCH: The Net Zero Festival 2023 hears from WRAP's Sebastian Munden, CCEP's Sam Jones, Tetra Pak's Awantika Chadha, and Again's Brian Matuszewski on how to tackle waste and boost circular economy thinking
How are leading businesses from different sectors embracing circular thinking to drive down pollution, waste, emissions, and - hopefully - costs?
At the recent Net Zero Festival 2023, BusinessGreen's editor in chief James Murray hosted a discussion with four leading voices from business and the third sector exploring the challenges, benefits and latest innovations surrounding the transition to a more circular economy, from reducing waste to extending product lifecycles:
Sebastian Munden, chair of the Waste and Resources Action Programme (WRAP)
Sam Jones, head of climate and sustainability at Coca-Cola Europacific Partners (CCEP)
Awantika Chadha, sustainability manager at Tetra Pak
Brian Matuszewski chief partnerships officer at Again
Their conversation can be watched back in full in the video below.
With thanks to Net Zero Festival 2023's headline sponsors Innovate UK and OVO.
While this year's event may have drawn to a close, the Net Zero Festival will be back in force again in 2024 - so sign up below to stay in the loop on the plans for next year's event.