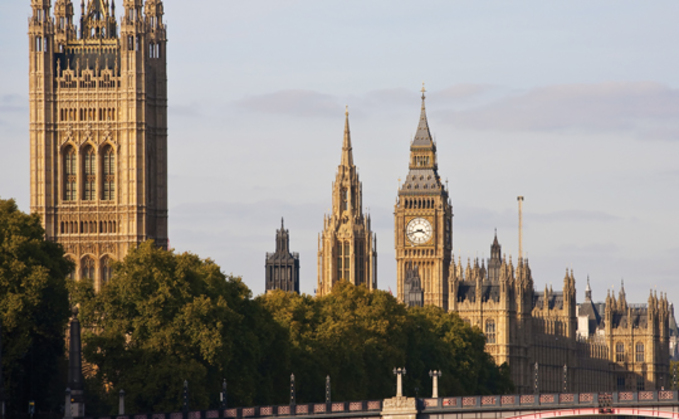 The government has created a new Department for Energy Security and Net Zero, but will it really ensure the net zero transition is prioritised across government?
Is the revival of the Department of Energy and Climate Change (DECC) in the zeitgeist-grabbing guise of the new Department for Energy Security and Net Zero (DESNeZ) a good thing, a bad thing, or a deckchair shuffling non-thing that will make no difference either way?
Like all good conundrums, seasoned observers disagree on the answer.
Veterans of both DECC and the enlarged Department for Business, Energy, and Industrial Strategy (BEIS) that replaced it have responded to the news Rishi Sunak is to split BEIS back up into three different departments with wildly different takes. The pro-DESNeZ voices argue the greater focus provided by a dedicated Secretary of State for Energy Security and Net Zero can help accelerate decarbonisation efforts. The anti-DESNeZ coalition counters that placing responsibility for climate action within a business and economy-focused super department helped embed action across government, and besides does a government with around 18 months to a general election want to burn through much of that time changing nameplates and re-organising office buildings?
Both sides of this debate make a compelling case. As former BEIS civil servant Adam Bell argued on Twitter this morning, the creation of DESNeZ is "very probably a good thing" on the grounds the emergence of a "heavily mission-focused department" can allow Secretaries of State "with fewer things to ask No10 for greater scope to get to harder decisions faster".
Guy Newey, a former special advisor at both DECC and BEIS, countered that the changes risked proving a distraction from the critical fact that "ultimately you need political will to achieve net zero, no matter how you arrange it all". "How long before they get the IT working?" he asked. "Or find a new building... Of course, can see strategic coherence, but no substitute for excellent ministers and support from the centre."
But Polly Billington, who worked for the Labour government that set up DECC, argued the risk of disruption should not represent an insurmountable obstacle to a government that is seeing the clock tick down towards the next election. "Labour established DECC in Oct 2008, 18 months before GE," she wrote on Twitter. "And we did quite a lot. We wrote a white paper (low carbon transition plan) announced de facto coal phase out, ramped up solar and offshore wind, led ambition for the UNFCCC at [the Copenhagen Climate Summit], secured boiler scrappage and CESP roll out (low cost/free energy efficiency kit to fight high energy bills). It IS possible."
Interestingly, Tony Danker, director-general at the CBI, also gave the reorganisation a pretty warm welcome this morning, arguing the creation of DESNeZ, alongside the new Departments for Business and Trade, Culture, Media, and Sport, and Science, Innovation, and Technology, should result in four departments that are laser focused on delivering growth. He also acknowledged there were a "few risks to watch for" given lots of growth departments were a "recipe for silos and meetings" that would leave businesses asking: who do I speak to? But on balance he concluded the reshuffle could, in conjunction with a suitably ambitious Budget this Spring, start to deliver the policy and investment ambition the CBI has been crying out for.
The big question for businesses and investors is which of these scenarios come to pass. Will the Sunak administration use the reshuffle to reset its authority and go all out for green growth? Or will the reorganisation eat up yet more Whitehall bandwidth and see net zero slip down the list of ministerial priorities, as the new wave of ambitious Cabinet Ministers compete for Number 10's ear?
Sadly, the early indications are not as encouraging as they might be.
Number 10 this morning wanted to highlight three overarching priorities for each of the new departments. For DESNeZ it chose "securing our long term energy supply, bringing down bills, and halving inflation". Shapps adopted the same messaging, declaring that his "focus will be securing our long-term energy supply, bringing down bills and thereby helping to halve inflation". Climate change, delivering on the UK's net zero goals, and ensuring the country remains competitive in the global Green Industrial Revolution were not deemed worthy of a mention. As an insight into Downing Street's sense of its own priorities it is a revealing omission. The dedicated Department for Net Zero is apparently more focused on delivering the Treasury's inflation goals, than the government's legal requirement to decarbonise the British economy.
The appointment of Kemi Badenoch to the new Department for Business and Trade will also be ringing alarm bells with environmental campaigners, who still remember her repeated attacks on the government's net zero agenda during her leadership run last summer. Business leaders from the industries that will be at the heart of the net zero transition are crying out for a more proactive industrial strategy, and Rishi Sunak has responded by putting one of the darlings of the free marketeer, small state, net zero sceptic right in charge of industrial policy. Shapps will have a huge task on his hand to ensure the new business and innovation-focused departments continue to treat net zero goals as seriously as they did when they were part of BEIS.
However, the biggest challenge facing the newly minted DESNeZ has nothing to do with this reshuffle. The most daunting barriers in the path of the net zero transition are found not at BEIS or the new departments it has spawned, but at the Treasury and the Department for Levelling Up, Housing, and Communities.
As the CBI, the SMMT, and a coalition of the UK's energy industry groups have all argued in recent weeks, the bulk of the near term barriers to the UK's net zero journey originate at Number 11. Decisions on business models for new hydrogen, CCS, and nuclear projects, cutting VAT for public EV chargers, enhanced capital allowances for clean tech, windfall taxes on renewables generators, and increased funding for energy efficiency schemes are all in the Treasury's gift.
At the same time, the reason only two onshore wind turbines were erected in England last year and the wait for grid connections can be measured in decades lies with a planning system that is not fit for net zero purpose. The Department for Levelling Up's response to this slow-burning crisis has been to approve a new coal mine and advance proposals to reform onshore wind farm planning that Number 10 is quietly telling restive Shire Tories will still put significant obstacles in the way of new renewables projects.
The government's now badly underpowered Net Zero Strategy has prompted warnings from right across the economy that the UK is now at risk of squandering its position as a leader in the global Green Industrial Revolution. The sense of frustration is as palpable as the fear the country's long-term competitiveness is being permanently damaged. The only people who don't think there is a problem here are climate sceptics and the cabal of libertarian think tanks that gave the UK Prime Minister Liz Truss.
Against this backdrop, the measure of success for DESNeZ rests less on its ability to curtail inflation that is likely to fall any way, and more on its ability to convince Number 10, the Treasury, and the Tory Party that true energy security requires a revamped Net Zero Strategy that can deliver a full spectrum acceleration of climate action across the board. Whether it will prove more adept at this task as a standalone department than it did as part of BEIS remains to be seen. But fail to deliver on this task over the next 18 months and it only increases the chances that the main benefit arising from this machinery of government reorganisation will be that Labour won't have to waste time going through the same departmental changes when it takes over.