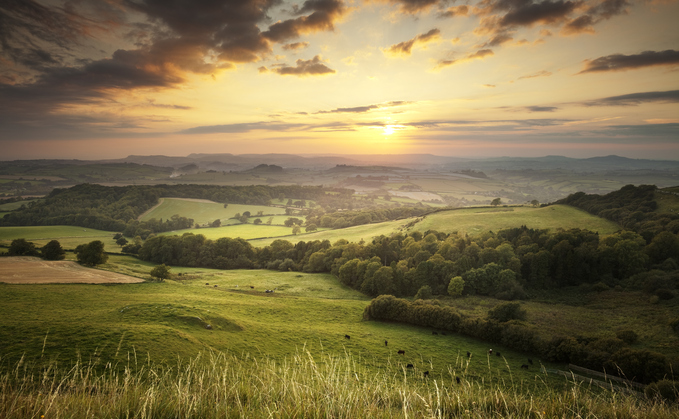 Report shows nearly two-thirds of UK pension schemes are not invested in natural capital assets
Nearly two-thirds of pension funds are not invested in any natural capital assets, even though awareness of biodiversity risks is growing, according to new research from Pensions for Purpose.
Findings from the initiative's latest report yesterday show that some UK asset owners are incorporating biodiversity and nature-related risks into their investment decision-making, but only 38 per cent of those interviewed had invested in natural capital solutions, with opinions on doing so varied due to the concept's relative nascency.
The research - conducted among 13 substantial asset owners and five investment consultants - showed that most asset owners interviewed agreed addressing biodiversity risk is at least as crucial as tackling climate change, with some considering it an even more significant threat.
But it said challenges with data and availability of investment products made it difficult to understand and address biodiversity loss through direct investment. It added some 80 per cent of asset owners interviewed did not view biodiversity risks separately from climate risks - primarily due to data challenges and limited internal resource.
Pensions for Purpose called on asset owners and managers to start investing to preserve and enhance natural capital - urging the investment industry to also look beyond traditional natural capital areas and consider how finite natural resources and benefits can be preserved and restored.
"The investments of the past based on natural capital exploitation are no longer viable: the cost of depleting our resources has become too high, both environmentally and financially," said Pension for Purpose chair and founder Karen Shackleton. "Investors must therefore seek sustainable alternatives that preserve and enhance our planet's natural capital.
"Addressing biodiversity loss is essential for preserving ecosystems and is a smart investment decision, enabling more resilient portfolios amid growing public awareness and future regulation."
The Pensions for Purpose research was commissioned by specialist alternative asset manager Gresham House.
Gresham House managing director of institutional business, Heather Fleming, said investments that avoid or reduce biodiversity loss and the depletion of global natural capital would be "central" to investment portfolios of the future, as investors realise the opportunity and the financial imperative to reverse nature loss.
"Nature has been treated as a free economic good for too long," Fleming said. "With the World Economic Forum suggesting a nature positive transition could generate $10tr annually and 395 million new jobs, building nature back better can drive attractive financial returns and planetary impact."
A total of 13 asset owners - Brunel Pension Partnership, Church Commissioners, Coal Pension Fund, Environment Agency Pension Fund, Esmée Fairbairn Foundation, London CIV, Nest Pensions, Pension Protection Fund, Railpen, Smart Pension Master Trust, Tesco Pension Fund, TfL Pension Fund, and the Worcestershire Pension Fund - were interviewed as part of the research process.
In addition, Pensions for Purpose spoke to five investment consultants: Aon, Barnett Waddingham, Hymans Robertson, Isio, and Mercer.
Pensions for Purpose said asset owners interviewed for the research were seeking returns ranging from five to eight per cent but were willing to show flexibility on returns if the assets can offset their own carbon emissions.
The report also found pension funds approach natural capital investment in three ways - as part of their infrastructure bucket, within their real assets or property allocations, or as a fixed income-type instrument.
But it added there generally remains a lack of supply for investible solutions that meet investors' risk, return and impact profile - but added investible solutions do exist, particularly in natural capital assets such as sustainable forestry and biodiversity habitat banks.
Cameron Turner, research analyst for Pensions for Purpose, noted that to encourage systemic change monetary value needed to be attributed to nature. "Natural capital is finite, and our economy depends upon it with almost no price attribution save for cost of exploitation," he said. "Unless we place real monetary worth on nature, we will not incentivise behaviour that supports its protection and restoration."
This article first appeared on BusinessGreen's sister site Professional Pensions.