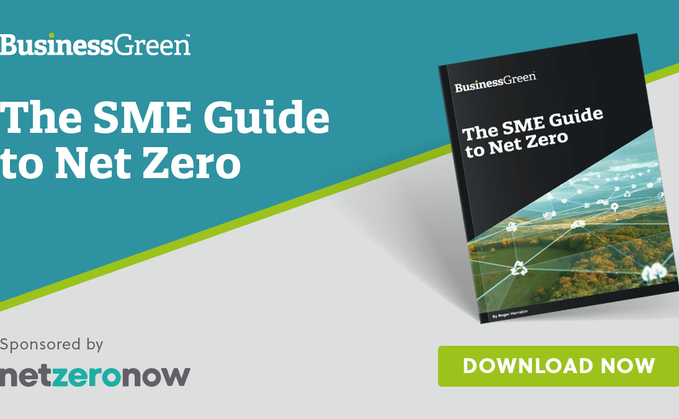 Exclusive free to download guide provides invaluable advice on how to develop an effective decarbonisation strategy ahead of this year's Net Zero Festival
BusinessGreen has today launched an exclusive new report exploring how smaller businesses can navigate the fast-evolving net zero transition.
Launched ahead of this year's Net Zero Festival, the free to download SME Guide to Net Zero provides an invaluable overview of how small and medium enterprises (SMEs) are responding to growing calls from regulators, investors, employees, and customers for them to develop credible decarbonisation plans.
Written by former BBC Energy and Environment Analyst, Roger Harrabin, the report explores why SMEs need to engage with the net zero transition, the business case for them to do so, and some of the steps they can take to develop an effective net zero strategy.
The guide then provides detailed advice on how to measure and then tackle carbon emissions, while exploring many of the cost-saving opportunities and common pitfalls along the way. It offers a number of case studies, showcasing how some leading SMEs are already making the switch to clean technologies and greener business practices.
"As our new report highlights, national net zero targets cannot be met unless smaller businesses join the push to decarbonise as quickly as possible," said BusinessGreen editor-in-chief James Murray. "The aim of the SME Guide to Net Zero and many of the sessions at this year's Net Zero Festival is to highlight how businesses of all sizes can take meaningful steps to curb their emissions that reduce costs, enhance competitiveness, and boost productivity - it is often a case of simply understanding what these steps are and recognising the benefits they can bring."
Readers can download the new guide here and register for this autumn's Net Zero Festival through the event website.
Click here to download