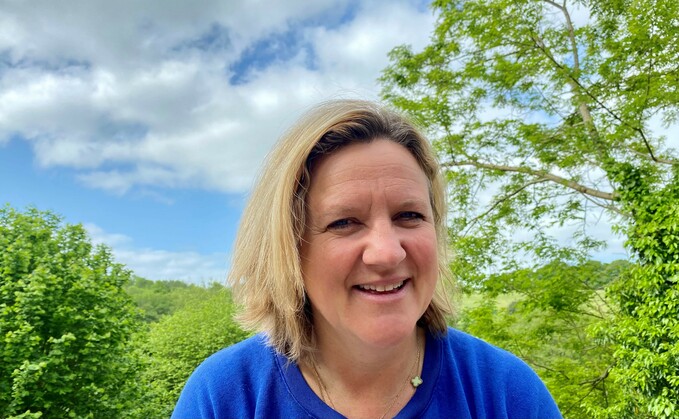 The BBC's first director of sustainability, and 2023 UKGBA Sustainability Leader of the Year, discusses the corporation's three green pillars, the role of businesses in nature restoration, and facing up to 'terrifying' scientific warnings
The 2023 UK Green Business Awards' Sustainability Leader of the Year, Danielle Mulder, was appointed as the BBC's first director of sustainability in August 2021 and tasked with directing a corporation-wide approach to sustainability and leading the development and implementation of its 2030 net zero strategy.
Mulder is a sustainability expert with more than 20 years' experience at firms including KPMG, Accenture, and Carbon Intelligence. She has worked on global programs including the London 2012 Olympics and the development of the Sydney Metro.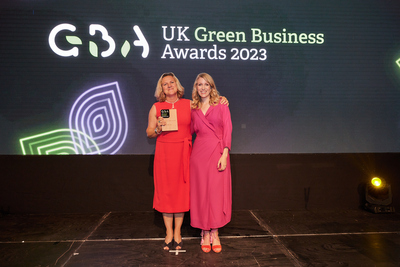 BusinessGreen Intelligence: What qualifications or experience did you have before starting in sustainability?
Danielle Mulder: I have a BSc in Economics/Politics and an MSc in Computer Science. I used to be a strategist/management consultant but then made the switch to sustainability, starting my experience on London 2012 at the Olympic delivery authority in 2005/6. I then moved to Sydney where I studied for an MSc in Environmental Science. I've never looked back!
What does a typical day working in sustainability look like for you?
Busy! Lots of meetings, strategy, and planning sessions, presentations to BBC Divisions and also to the wider industry. My primary responsibility is managing our group team and programme of work to deliver the BBC's sustainability strategy. It's essentially a change management and leadership role. Although, some days I spend time in spreadsheets analysing our data, so it is certainly variable.
What projects are you working on currently?
We have three broad pillars: the transition to net zero, aiming to have a positive impact on the natural world, and empowering people through our world-renowned environmental content and services. There are projects currently underway against all three.
What I'm currently very focused on is developing our Nature Strategy and what being 'Nature Positive' means for the BBC.
We've calculated our biodiversity footprint to deepen our understanding of our impact on nature and we're looking at a number of measurement systems including Taskforce on Nature-related Financial Disclosures and the Science Based Targets for Nature.
Which industries do you feel are blazing a trail for others to follow in terms of sustainability?
The media industry is being quite ambitious right now. The energy sector is transitioning very quickly - it could go faster - but it is transitioning. We also need it too!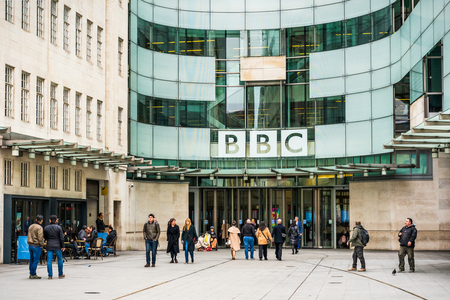 Where do you see the next wave of green ideas and leaders coming from?
We need all sectors to play their part and transition us to a sustainable future. I see leaders coming from all sectors as key individuals step up to embrace and lead the change. We also need more technical experts and engineers in the field.
Which sustainable tech are you most excited about?
Nuclear fusion fascinates me because of its potential. Also direct air capture technologies as we're going to need technology to remove carbon dioxide from the atmosphere - quickly and at scale.
What area or aspect of sustainability do you think isn't getting the attention it deserves?
Nature and nature restoration - we're too focused on carbon. At the BBC we're looking at: carbon, land and water. Nature recovery is critical to our future as nature has been mis-managed for so long. We're dependent on it and part of it! Without it humanity itself is at risk. It needs more focus and investment and unlocking this from business will be key.
Which setback or failure has taught you the most about sustainability?
There have been many - you learn to adopt a 'rhino skin'! I think it's about listening and being agile in how you approach people who may be under stress or sceptical of the change required. Listening is key to driving change. For example, with business leaders I try to make it about the money and selling the commercial opportunity as well as focusing on the risk.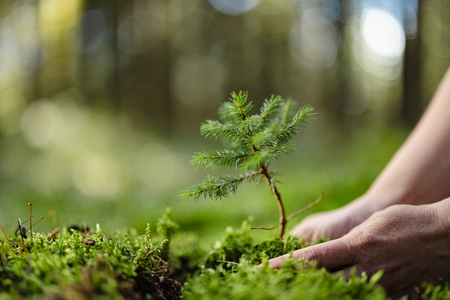 What's the biggest misconception about what you do?
That I focus on waste and facilities management! Waste matters, but it's a teeny tiny part of what I do - it's less than three per cent of our emissions at the BBC. I don't manage our facilities or bins, but I do set the strategy that includes zero waste goals.
What's the best piece of advice you've been given during your time in sustainability?
Surround yourself with people you trust and who are experts in their field - you'll need them.
I learn something new every day and I'm genuinely privileged to work in this area and I get my inspiration from those around me. Also, keep things in perspective, which is easier said than done at times. There is only so much one individual can do.
What do you know about sustainability now that you wish someone had told you when you were starting out?
How hard it was going to be and that it was going to come at a personal cost at times. It's emotional and hard to explain to others who don't work in the field. The science is particularly terrifying when you look at it properly. But I've been lucky and wouldn't change very much about my journey and experiences so far.
Do you want to join BusinessGreen 'In the Green Room...' or nominate a colleague to feature in our new series of Q&As? Email

[email protected]

for more details