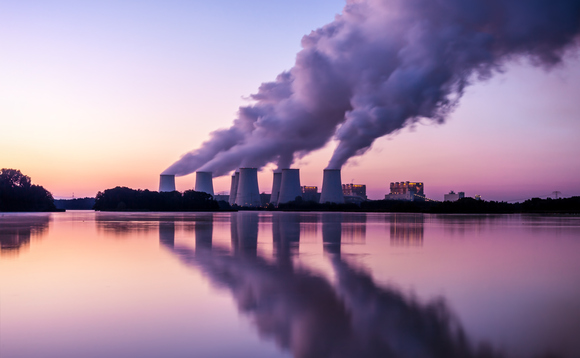 The global emissions peak appears to be nearer than ever, which raises the crucial question as to what happens next
The figures are genuinely remarkable. Solar generation rose 24 per cent last year. Wind generation was up 17 per cent. The increase in solar generation was sufficient to meet South Africa's entire power demand. The increase in wind generation could have met the UK's electricity needs.
Renewables accounted for 12 per cent of all power generation globally. Add in nuclear and hydro and clean power met 39 per cent of demand. The idea that renewables are a serious part of the energy mix may still be openly mocked by supposedly respectable commentators, but one in every 10 lightbulbs *worldwide* was powered by the wind or sun last year. Four out of every 10 TVs, or EVs for that matter, were powered with low carbon energy.
However, the really eye-opening stat from think tank Ember's new analysis of the global power sector is that coal generation only rose by 1.1 per cent. Gas generation actually *fell*.
Ember now reckons the increase in global energy demand this year will be exceeded by the increase in new renewables generation - which means global emissions from power generation may have now peaked.
It follows similar recent projections from both the International Energy Agency (IEA) and energy research firm Rystad Energy that global energy emissions could peak within the next two years.
At this point it is important to note that various experts have called this milestone too early in the past. For much of the past decade there has been speculation that, as GDP growth and emissions growth decoupled and demand for fossil fuels started to flatline, emissions from first the power system and then the wider economy could have peaked. Each time stubbornly high coal demand meant emissions continued to tick back upwards.
But there are encouraging, if not yet conclusive reasons, to think this time could be different. The exponential nature of clean tech deployment - witness BMW's latest EV sales figures - is starting to bite.
As Ember noted, if the electricity from wind and solar generated last year had come from a mix of coal and gas then power sector emissions would have been fully 20 per cent higher. Clean energy is demonstrably bending the emissions curve. Barring a remarkable reversal of trends that have become entrenched over the past decade the point at which fossil fuel demand from the power sector starts to fall will come - the smart money is that it will come very soon.
The big question is what happens beyond that peak: a plateau or a vertiginous slope towards net zero?
No one knows for sure, but there is a school of thought that the psychological and market-shifting power of pushing the fossil fuel industry into an objective state of decline could be transformative.
If emissions can be shown to be falling at the global level at the same time as living standards are continuing to rise then so many of the ideological critiques of climate action start to fall away. More important still, there will be real world evidence that fossil fuel investment is both highly risky and trying to serve dwindling demand, just as clean tech investment starts to enjoy the other side of that equation.
At the same time, ever more businesses will flock to advance a clean energy transition that will become the growth engine of both industrialised and developing economies. Indeed, as yesterday's letter to the G7 from a coalition of business groups underscores, this is already happening. The alliance of corporates, including many of the world's biggest businesses, is unequivocal in its declaration that it "stands ready" to phase out polluting cars and accelerate the clean energy transition. Governments should accept them at their word.
Exponential deployment tends to happen much faster than everyone expects. It is much easier to assume the status quo will reassert itself than accept a vibe shift is leaving you behind. But just look at the figures. That is what is happening. Peak fossil fuel demand is close. It is a world-historic moment. There will be plenty of bumps along the way and there are no guarantees climate crisis can be averted, but it could be downhill from here.