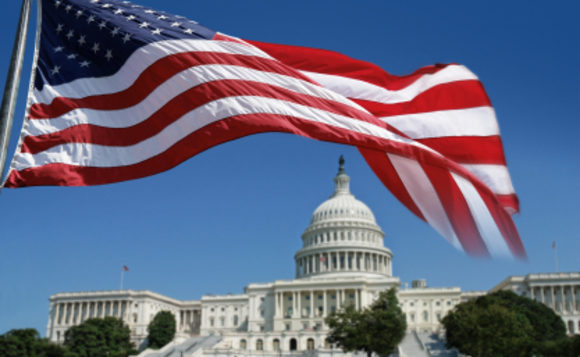 The US Inflation Reduction Act and the response from the EU and China could mark an historic turning point in the direction of the global economy - the UK has to find a way to respond
As I've argued many times over the years, the primary lesson from the fable of The Boy Who Cried Wolf is that in the end there is a wolf.
Over the past decade, the UK green economy could be reasonably accused of overstating the competitive threat it faced. In the run up to every change of government, fiscal event, or set piece political speech, green campaign groups and business lobbyists would warn the UK was at risk of missing out on huge global clean tech opportunities without more ambitious and co-ordinated policy measures. Ministers responded with their usual patchwork of largely inadequate and often contradictory climate policies. And then stepped back to watch how green investment continued to rise, carbon emissions continued to fall, and economic competitors continued to persist with their own mix of underpowered green industrial policies.
Consequently, for all the mis-steps and missed opportunities of the past 15 years the UK remains a genuine leader in the net zero transition with a clear leadership position in sectors such as offshore wind, advanced R&D, and green finance, and a solid grounding in numerous other crucial green industries.
And now, the wolf has arrived.
Reports this week that the EU is planning legislation to require 40 per cent of clean technologies deployed in the bloc to be produced in EU member states should send shockwaves through Westminster and the UK business community. The White House's Inflation Reduction Act (IRA) is offering remarkably generous subsidies to green industries that choose to locate in the US, and now Brussels looks set to respond with a similarly ambitious (and equally WTO rule-bending) package of its own.
It is little wonder that the Institute of Directors (IoD) - no natural advocate of bolder climate action - can now be found imploring the government to come forward with an urgent response to Biden's IRA. Eight out of 10 IoD members think the government should be doing "significantly more" to drive green investment and innovation in the UK.
In 15 years I cannot a recall a time when business groups were more worried. In some ways their current concerns run even deeper than they did in the wake of the 2008 financial crisis or the Brexit vote. Any of their members with an international presence are telling them the same thing: for industries that are looking to decarbonise - which is to say all of them - the US, the EU, and China suddenly look like the more compelling location for new projects.
Following the IRA and the EU's response, any multinational firm considering where to locate its next EV plant, hydrogen facility, wind turbine components business, or carbon capture project now have some very good reasons to look far beyond the UK.
Take hydrogen and carbon capture and storage (CCS) as just one example. The UK government has been talking for years about creating two world leading net zero industrial hubs that could enable the decarbonisation of the power, chemicals, steel, and other heavy manufacturing sectors. But these world leading projects have been stuck in a holding pattern for years while Ministers continue to debate how best to deliver the contracts and business models - essentially the subsidies - to get projects to a final investment decision.
In the meantime, the White House has swept in and is now offering generous and predictable payments for businesses that can produce low carbon hydrogen or capture emissions in the US. Meanwhile, as we reported earlier this week, the EU now has 38 green steel projects in the pipeline - the UK has one. The same pattern is evident in the sorry saga of the UK's efforts to secure a battery gigafactory.

It is increasingly inconceivable that these industries won't dominate the coming decades. And the UK is in serious danger of missing out on them. The problem is not just that the UK is at risk of missing out on hydrogen plants and battery factories; it is that such factories are the foundation stones of the modern net zero emission economy. If battery factories locate in Spain and Poland and hydrogen plants opt for Germany and Denmark, then electric vehicle manufacturers, green steel works, and myriad other industries will move to be near them. It's the supply chain economics, stupid.
It is entirely plausible that unless it can secure some of the coming wave of green investment the UK could quickly become locked into a period of structural economic decline. Worse still, there is no safe status quo to cling to. Pulling up the drawbridge and rejecting net zero is a recipe for both geopolitical irrelevance and even faster economic degradation as other economies turbocharge their pursuit of clean energy and demand for polluting products and fuels dwindles.
What is to be done?
The first step is to recognise that the UK is facing a serious economic threat. In fairness to Ministers, the message seems to be getting through. Chancellor Jeremy Hunt was right last month to highlight the strategic importance of the green economy. He was also right to try and get on the front foot and stress how the UK is still a leader in this transition and has some significant advantages over the US, starting with the fact it is not saddled with a Trump-worshipping climate sceptic opposition.
But as the IoD and myriad others have argued in recent weeks, a meaningful policy response is also required. The UK may not be able to go toe to toe with the US when it comes to subsidy support for green industries, and for better or ill it is not about to get around Brussels' clean tech domestic content rules by joining the EU. But it can do what it has said it will do. Remove clean energy planning barriers, increase investment in energy efficiency, mobilise pension fund investment in low carbon infrastructure, reform energy markets to bring down power prices, finalise those business models for carbon capture and hydrogen, introduce a zero emission vehicle mandate for auto manufacturers, deliver green farming subsidy reforms, confirm a phase out date for new gas boilers, continue to ramp up investment in clean tech R&D, introduce more robust green product standards.

If the government wants to have any chance of heading off the risk of billions of dollars of green investment simply bypassing the UK, it needs to do all of this, and do it now. For years, this Conservative government has triangulated with its climate policies, remaining reluctant to go all-in on the pursuit of net zero for fear of upsetting climate sceptic backbenchers, the Daily Mail, and a handful of unreconstructed business leaders. But the fear of angering some vested interests now needs to be set against the very real fear of economic irrelevance. If the government wants to stop people feeling declinist, it needs to stop overseeing decline.
The upcoming Spring Budget could genuinely prove to be one of the most important in modern UK economic history. Hunt may be wary of making big spending pledges after what happened to his predecessor, but without a clear narrative for countering the green subsidy blitz in Washington and Brussels the UK's economic competitiveness could be dealt a mortal blow. Sit back and wait another 18 months for an incoming Labour governnment to enact its green infrastructure spending promises and for several crucial industries it may already be too late to turn things around.
The wolf is at the door. Doing nothing is not an option.
A version of this article first appeared as part of BusinessGreen's Overnight Briefing email, which is available to all BusinessGreen Members.