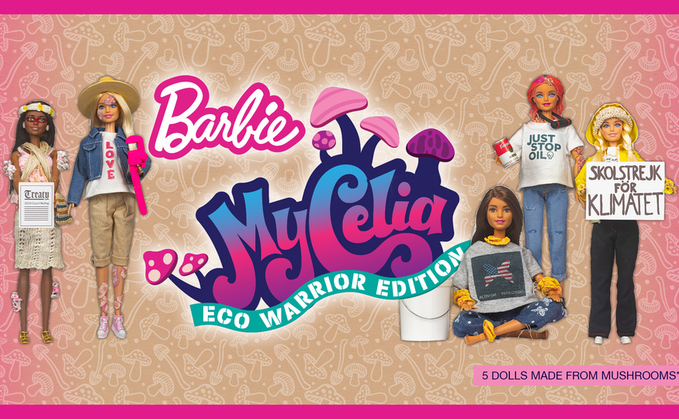 Toymaker's plastic commitments under fire, after activists launch spoof campaign falsely claiming the firm is planning to go plastic-free
Toymaker Mattel has this week been the target of an elaborate hoax designed to draw attention to the firm's plastic footprint as it rakes in record profits from the huge box-office success of the Barbie movie.
An official-looking press release sent to BusinessGreen and multiple other media outlets on Tuesday afternoon claimed the US toymaker had decided to go plastic-free by 2030, after deciding that its previous plan to shift to 100 per cent recycled plastic by the end of the decade would have negligible impact on overall plastic pollution.
Quotes attributed to Mattel CEO Ynon Kreiz claimed the firm had decided "enough was enough" after making "more than a billion plastic Barbies".
"With our plastic-free commitment, we denounce the empty promises of plastic recycling and take a bold step towards real ecological sustainability," Kreiz was quoted as saying.
However, while several high profile media titles ran stories on the supposed new commitment, others quickly realised the claims were an elaborate hoax.
A spokersperson from Mattel's press office confirmed to BusinessGreen the campaign was false and pointed to the firm's official corporate website, which makes no mention of updated plastic commitments.
Late on Tuesday, an organisation calling itself the Barbie Liberation Organisation claimed credit for the prank, noting it was designed to put pressure on Mattel "to stop destroying the planet with plastic Barbies".
The firm has faced criticism from campaigners in the past for its plastic targets, which are to pivot towards 100 per cent recycled, recyclable, or bio-based plastic materials in all of its products and packaging by 2030. It is also aiming to reduce its plastic packaging by 25 per cent by 2030.
The fake press release put out yesterday was accompanied by a convincing looking couterfeit corporate website for the toymaker at Mattel-corporate.com, which hailed the launch of a new line of 'ecowarrior' Barbies made from mushroom mycelium, a fungus-based alternative to plastic which decomposes at the end of its life.
Swedish environmental activists Greta Thunberg and Just Stop Oil activist Phoebe Plummer were among a number of campaigners featured in the fake collection, as well as actor and environmental activist Daryl Hannah, the celebrity ambassador of the campaign.
"Barbie has changed in many ways since I was a girl, but under the surface, she's still toxic," Hannah said in the fake release. "Now, when she's done being used, instead of persisting forever as a poison Barbie will be able to return to the earth, just like all living things. I am thrilled to be a part of this exciting journey."
A spoof press release, entitled 'New Mattel decomposable Barbie line celebrates the end of plastic and mourns the dead', claimed the ecowarrior Barbie line-up would be gradually expanded to honour more than 2,500 environmental activists from around the world who had died in the last 10 years defending nature.
The hoaxers claimed the mycelia collection would help compensate for "the surge in plastic sales generated by the success of Barbie, the Movie", and for Mattel's earlier "flaccid attempts to address the plastic crisis, like the Barbie Eco-Leadership Team [collection] that has misled consumers into believing that recycling is a feasible solution to an outsized pollution problem".
BusinessGreen readers can sign up now for their free pass to this year's Net Zero Festival.