Sharp to stop solar production at Wrexham factory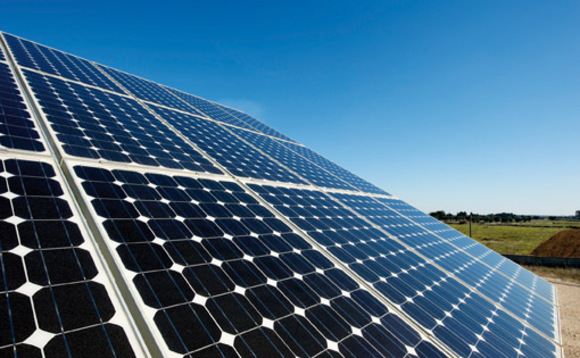 Electronics giant blames sharp drop in the price of panels since 2012 for making plant uncompetitive
Sharp is to halt production of solar panels at its North Wales factory, blaming a steep drop in the price of European modules for leaving the facility in an "uncompetitive" position.
The Japanese electronics giant yesterday confirmed 250 jobs will be lost at the Wrexham plant when production ends in February, although the factory will remain open to continue producing microwave ovens.
In a statement, Hiroshi Sasaoka, chief executive of Sharp in Europe, Middle East and Africa, said the company was seeking to adapt its business model to reflect the 30 per cent fall in the price of panels since the start of 2012.
The majority of panels produced in Wrexham this year have been sold to the Japanese domestic market, but Sasaoka said Sharp was now seeking to outsource production of panels for the Japanese market, meaning the operations in Wrexham has been deemed unnecessary.
"Sharp will continue its solar sales business in Europe, expanding our customer base, as we move towards a true energy solutions business that draws on our expertise in related areas, including energy storage and management systems," he said. "Market conditions in Europe have become increasingly severe over the past eighteen months. A 30 per cent drop in the unit price of European solar panels since the beginning of 2012 has left Wrexham's output uncompetitive here in the UK, and in Europe."
Welsh Economy Minister Edwina Hart, said the news would come as a blow to employees, particularly in the weeks before Christmas.
However, she accepted that Sharp's solar business had become "unsustainable" after a decade of operation.
"Severe competition in the UK and European solar markets, combined with wider financial pressures have forced the company to take this difficult decision at this time," she said in a statement.
Back to Top