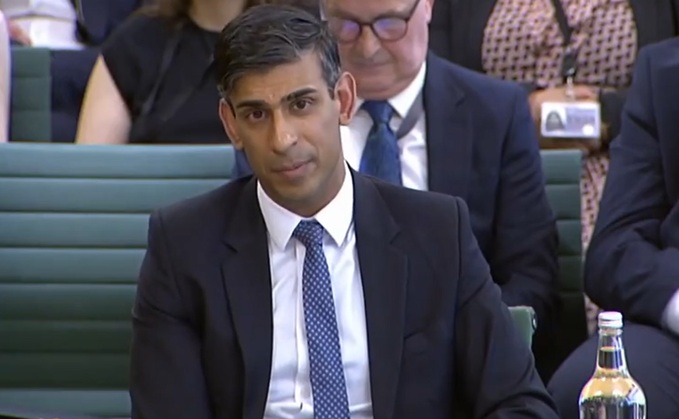 The Prime Minister's speech on the future of the net zero transition was not all bad, but the parts that were sounded confused, contradictory, and hypocritical
Last night I watched Rishi Sunak's 'I'll do anything for net zero, but I won't do that' speech and press conference, and to be honest any business leaders hoping for clarity about the future direction of the UK's net zero transition are likely to have been left somewhat disappointed.
The first thing to note was that there was some good news in there.
Sunak confirmed the UK's net zero targets, including its near-term emissions goals for 2030, would not change. He announced new policies to increase grants for heat pumps, ramp up spending on green research and skills, and tackle grid connection delays for clean energy projects. He testily rejected accusations his new plans amounted to a 'watering down' of the government's commitment to reaching net zero. There was no climate denialism on display.
What there was, however, was a Spectator editorial as climate policy overhaul - a speech filled with a veritable battalion of straw men that sparked more questions than it provided answers.
Sunak was trying to land quite a sophisticated and nuanced argument. One that said he was fully committed to net zero and that the UK could get there through technological investment and innovation, but also stressed that this industrial revolution had to progress more slowly and that the UK should lead the way while allowing other nations to catch up.
As a result, parts of the speech felt extremely confused. Sunak called for more honesty about how the UK will reach net zero, and then presented a plan that is reliant on Johnsonian levels of wishful thinking and techno-optimism.
The problem for the government is that it is hard to argue you want to get to net zero without imposing excessive costs on households if you are not delivering the projects that can cut emissions without imposing excessive costs on households. The truth is the last offshore wind auction failed, the de facto ban on onshore wind has not been lifted, there is still no final investment decision for Sizewell C, and energy efficiency improvement rates are lagging far behind what is required. In this context, Sunak's insistence emissions targets will be met stretch credulity, just as his argument that climate policy has not been subject to sufficient debate departed from reality. By the way, if Sunak wants these plans to face more scrutiny, why were they not presented to Parliament?
It is going to fascinating to see how this new strategy lands. It is not wholly bad and most of the individual policy changes are defensible, up to a point. But the package as a whole is confusing and contradictory. It will undermine investment and damage energy security. And worse of all, it is reliant on climate sceptic tropes and myths that fuel the idea that achieving net zero demands excessive costs. Sunak's insistence current plans will impose major costs on households is based on a very narrow reading of existing policies and a deliberate misunderstanding of how economies of scale and a phased approach was always intended to drive these costs downwards. Add in his promise to 'scrap' proposals for meat taxes, additional aviation taxes, and onerous recycling rules that the government had never announced, and parts of this speech were misleading to the point of dishonesty.
It is all deeply cynical, and for all Sunak's talk of a new kind of politics the new plans are clearly designed to enable attack ads at the next election accusing Labour of wanting to ban your car.
I'll leave you with the fact that yesterday the Inevitable Policy Response initiative published a report detailing how the goals of the Paris Agreement could still be met. It argued that given the climate crisis is real, more ambitious decarbonisation policies are simply inevitable, because people will demand them of governments. The UK government clearly did not get the memo.