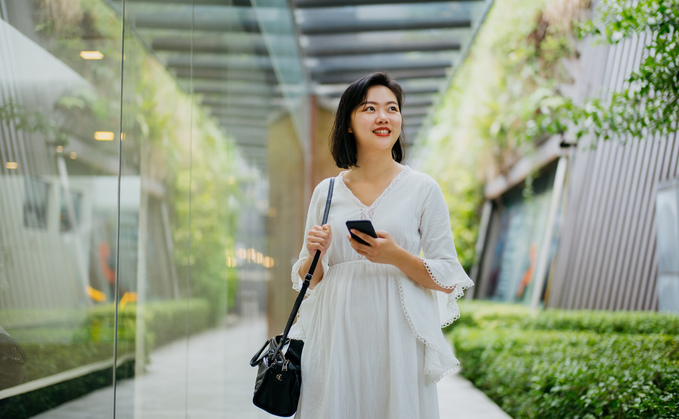 Partner Insight: Decarbonising buildings is a critical part of the solution to the climate crisis, and there are various ways companies can get ahead, writes JLL's Charlotte Breen
There is major demand for net zero carbon buildings among the companies that occupy them as firms seek to cut their carbon, reduce their operating costs, increase their external ratings reviewed by investors, such as Dow Jones Sustainability Index, and attract talent.
A 2021 survey of corporate occupiers of buildings commissioned by JLL revealed that 83 per cent believe that climate risk is financial risk, 79 per cent anticipate that carbon emissions reduction will be part of their corporate sustainability strategy by 2025, and 42 per cent felt their employees would demand green and healthy spaces to work in. Meanwhile, building decarbonisation and energy efficiency should already be on the agenda of the 900 corporate occupiers with a net zero science-based climate target.
However, JLL research also highlights that occupier action is falling short, with over 60 per cent of 1,000 respondents to a recent survey citing barriers including lack of expertise, data, planning and budget to implement measures that would decarbonise their buildings.
Meanwhile, there is an impending supply-demand imbalance of net zero carbon buildings. In London, eight million square feet of net zero carbon buildings are currently in the pipeline between now and 2026. But demand is way higher, with almost 20 million square feet of office space required between now and 2030.
While this is a hugely complex area to navigate, we see decarbonising buildings as a critical part of the solution to the climate crisis, and we're determined to set the right example through our own actions.
Globally JLL has set a net zero carbon target for our own occupied portfolio by 2030, as well as a target to support clients with portfolios managed by JLL to halve emissions by 2030, subsequently reaching net zero in 2040. This ensures a 'north star' to the mission and expansion of JLL's Energy & Sustainability Services business, broadening and deepening our expertise. It also enables our own global leased portfolio to act as a testbed, alongside delivering net zero carbon portfolios for an escalating number of committed clients.
Currently JLL are tracking almost three-fold ahead of the net zero carbon reduction rate necessary for our own corporate real estate portfolio to reach net zero in 2030, with our leased portfolio providing the workplaces for JLL staff across 56 countries. Optimising operational energy efficiency of JLL's workplaces is a core commitment, and energy consumption in the UK has reduced by almost a third per office employee since 2019, achieved by prioritising energy efficiency in fit-outs, procurement and implementing operational controls across the UK estate. This is complemented by collaboration with JLL's landlords procuring 94 per cent certified renewable energy, and we are also exploring the idea of adding renewable energy to the national grid as we seek a Power Purchase Agreement.
As well as setting an example in this crucial area, we're equally committed to helping our clients achieve their decarbonisation goals. We understand that a lot of our clients now include sustainability and net zero carbon objectives as a top priority, despite economic headwinds and shifting policy. Our focus is to move the dial from the why to the how to reach net zero in a robust operational process. Our sustainability services, technology-led solutions, and understanding of the wider implications of ESG goals provide an approach to drive outcomes and deliver value across all types of real estate portfolios.
As a result of this 'Plan, Act Manage' approach, JLL Sustainable Operations experts identified and implemented $99m in OPEX savings for our clients in 2021, while prioritising $225m in CAPEX and improved cash flow, on average delivering $2.79 in no or low-cost savings for every $1 in paid support. We clinched a number of awards for this service, including the Proctor & Gamble Supplier Sustainability Award. This added to the 93 awards that we received in 2022, including the Edie Awards Circular Economy Innovation of the Year award, which we won for our office at 20 Water Street in London.
Technology-led solutions
JLL has deep knowledge of technologies supporting the mission to achieve net zero carbon portfolios. JLL Spark, a global venture fund, has invested more than $390m in more than 50 early-stage PropTech startups - from Internet of Things (IoT) sensors to investment platforms. It has a growing number of solutions supporting clients to optimise the energy efficiency of a building, for instance 'Turntide', a smart motor system that can be retrofitted into buildings combined with building controls and intelligence delivering energy and cost savings, with an average return on investment of three years. Another example is Envio, a technology acquired by JLL in 2022, which integrates data from building management systems and provides predictive analytics and building automation to deliver more sustainable building operations for on-site teams and better inform future decisions.
In addition, JLL Technologies - the technology and digital initiatives arm of our business - has developed Carbon Pathfinder, a proprietary net zero strategy tool to model decarbonisation scenarios, manage risks, create actionable plans, and guide capital allocation decision-making. This helps clients meet their sustainability goals, alongside Canopy, our proprietary sustainability tech, analytics and reporting platform that allows businesses to centralise, manage and monitor your environmental data - spanning energy, waste, water and greenhouse gas emissions, as well as enabling firms to calculate your carbon footprint, and benchmark sustainability performance across their portfolio.
Wider ESG goals
At JLL we strongly recognise that the mission to reach net zero carbon must be delivered in tandem with wider Environment Social Governance (ESG) goals. Improving wellbeing and inclusion, addressing the decline in biodiversity, water efficiency, waste and circularity, air pollution, ethical supply chains and social value all form part of the holistic expertise offered by our teams. This can include agreeing with our clients their hierarchy for any practical tension points between these goals, such as the increased ventilation rates of indoor air purifying required by wellbeing standards creating extra energy consumption that counters energy efficiency, and therefore net zero carbon targets.
We understand that the journey to net zero is not without its challenges, but we are here to help. Our global sustainability team has over 900 experts and continues to grow at pace, with our core motivation to support our clients on their sustainability journey. Not only do we have access to the very latest technology, but also the expertise to provide strategic and practical real estate advice to both investors and occupiers in this complex and fast-moving space, with a suite of end-to-end solutions and an absolute commitment to practice what we preach.
For further information or to find out more about how we can help, please contact JLL's head of sustainable operations Gregg Taylor, its head of sustainable consulting Juliette Madana, or its energy and sustainability sales lead Eric Bakken.
Charlotte Breen is senior director sustainable operations lead at JLL.
JLL will be at this year's Business Green Net Zero Festival. Come and have a chat with us on Stand 6, or watch JLL's Energy & Sustainability Sales Lead (EMEA), Eric Bakken, speaking at the spotlight session, "Sustainable building operations: managing your workplaces towards net zero", taking place at 12:45 until 1:00 on 31 October.
This article is sponsored by JLL.