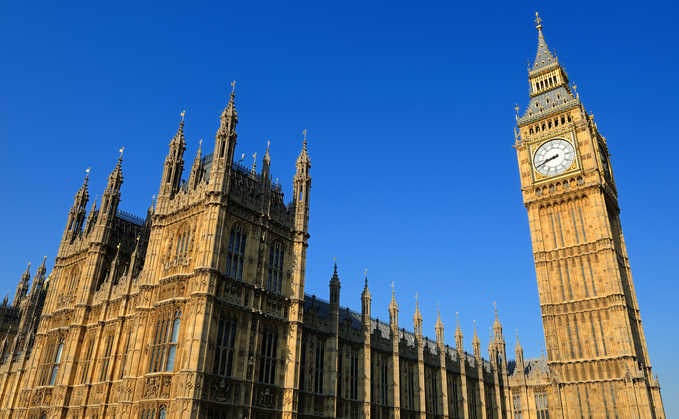 It's been a busy summer for the green economy, but the government's triangulation is continuing to wilfully damage the UK's investment climate
Earlier this summer, political correspondents could be found commenting on how for the first time in years there was a genuine August news lull. There were no Tory leadership elections, Brexit negotiation crises, or covid recovery plans. Just a steady stream of characteristically low energy 'theme' weeks from the government, which only served to inadvertently highlight the continued erosion of the public sphere and the Tories' subterranean polling numbers. Everyone in Westminster proceeded to get rather bored.
All of which is indicative of how little attention the political lobby tends to pay to environmental issues, because for green politics and investment it was a remarkably eventful few months.
Across the northern hemisphere temperature records were once again toppled, as wildfires and floods battered large parts of Europe, China, and the US. The drought-hit Suez Canal provided a working example of how climate change will impose direct economic costs on the entire world. And the multi-billion dollar green subsidy battle between the US, China, and the EU continued to escalate.
Closer to home, a summer that started with the Climate Change Committee (CCC) setting out in painstaking detail why the government urgently needed to accelerate decarbonisation efforts right across the economy, was quickly hijacked by the government's cynical response to a single by-election result, as Ministers explained why they urgently needed to decelerate decarbonisation efforts right across the economy.
Consequently, the summer has closed with the government oscillating wildly between these two extremes, announcing welcome reforms and funding designed to boost green investment, at the same time as publicly attacking net zero policies and rolling back key decarbonisation policies. Meanwhile, green groups have been granted a High Court hearing to determine whether the government's Net Zero Strategy is inadequate to the point of illegality.
This is by no means a comprehensive list, but over the past few weeks we have had: new funding to tackle nutrient pollution; additional funding for the Sizewell C nuclear project and a new British nuclear agency; proposed reforms to make it easier to install heat pumps; a support package to secure a new electric vehicle (EV) battery gigafactory in the UK; a reported deal to ensure the electric Mini continues to be manufactured in Oxford; a mooted £500m deal to help decarbonise the Port Talbot steelworks; approval for two further carbon capture hubs; the welcome axing of the proposed hydrogen levy; and a similarly welcome threat to quit the Energy Treaty Charter.
It all adds up to an encouraging wave of activity at a time when new data has shown fossil fuels are down to just a third of Europe's power mix, EVs are 'selling like hot cakes', and the global clean tech revolution is gathering momentum.
And yet, these policy moves came at the same time as the government blatantly breached a promise not to roll back environmental protections designed to tackle water pollution; there was silence from Ministers on where the promised private investment in the Sizewell C nuclear project is coming from; the government signalled energy efficiency standards for rented properties would be delayed; Number 10 and its outriders launched a series of vocal attacks on urban air quality policies while hymning the importance of hundreds of new oil and gas drilling licenses; there was no update on how scores of new carbon capture and hydrogen projects will reach a final investment decision; and Number 10 singularly failed to convincingly rebut Lord Goldsmith's accusation that the UK is on track to miss its international climate finance commitments.
Meanwhile, the fifth Secretary of State since 2019 with responsibility for energy security and net zero (and the 10th since 2010) is currently working their way through a Himalayan in-tray and preparing for another winter of near record high energy costs.
As William Hague today argues in the Times, the truth is that climate change and the net zero transition is now embedded deep within every policy sphere and is impacted by every policy decision. And yet the government continues to send deeply confused and confusing policy signals, as Ministers look to back both the means of decarbonising and the means of maintaining the polluting status quo.
This push-me, pull-you approach was underscored this week by reports the Prime Minister is poised to lift the 'de facto' ban on new onshore wind farms in England, but do so in a way that ensures hardly any new onshore wind farms are actually built.
Almost a year after agreeing to scrap the rules that mean the cheapest form of new power generation in the UK can not be built anywhere in England, pro-renewables Tory backbenchers are once again threatening to rebel if the Prime Minister fails to make good on his original promise. A compromise deal is imminent. But while onshore wind developers welcome the move in principle, they fear the proposals as they stand include sops to anti-wind farm MPs that will ensure hardly any new projects come forward.
A similar, if slightly less acute threat, is reportedly facing the solar farm industry, with a clause in the upcoming Energy Bill set to make it harder for projects to secure planning permission. The Energy and Climate Intelligence Unit today warns the proposals could leave consumers on the hook for £5bn of avoidable costs, given each blocked solar farm leaves the UK more reliant on imported gas.
Meanwhile, like a chartered surveyor looking at a sagging classroom ceiling, the offshore wind industry has been warning for months that the contract for difference (CfD) regime no longer reflects the inflationary costs they are facing. The results of the latest clean power auction are due within days and are widely expected to deliver a fraction of the capacity the government had hoped for. Other developers could also follow the lead of Vattenfall and pause the development of projects already in the pipeline, as rising material, labour, and capital costs make projects unviable.
Offshore wind is still a lot cheaper than new nuclear and gas-fired power plants, but like everything else it is not as cheap as it was two years ago and the government's failure to adequately respond to industry warnings could deal a serious blow to the UK's decarbonisation efforts. If the Ministerial attacks on net zero policies from earlier in the summer only impacted the policy environment at the margins, here is a crisis that could torpedo any hopes of delivering a clean power system by 2035, leaving a gaping hole in the UK's wider Net Zero Strategy.
This is all happening while those lamenting a quiet summer fail to notice how the UK remains in the grip of a moderate to severe energy security crisis precipitated by Russia's invasion of Ukraine. Eighteen months on from the start of a land war in Europe where energy supplies are a crucial component of the not-so-proxy war between the West and the Kremlin, the UK government is still failing to pull many of the available levers that could curb fossil fuel imports and enhance domestic energy security. And all because a handful of Tory MPs don't like how wind turbines look and don't think governments should encourage people to save energy.
The truth is that triangulation can sometimes work as a political gambit, but it is pretty useless as an infrastructure strategy. The result is an absence of clear investment signals and a constantly changing patchwork of underfunded policies that make it much harder than it should be for businesses to make the long term green infrastructure investments the UK desperately needs. As George Monbiot observed last week, the concrete crisis gripping schools is "the climate and environmental crisis in microcosm": "Ignore it, fail to invest, leave it for someone else to fix, panic when it all goes to custard. Short termism is killing us." He's not wrong.
It wasn't a quiet summer for the green economy, but that is precisely what is needed. A period of policy stability enabled by a clear and ambitious strategy, consistently executed, and visibly backed by the Prime Minister and the Chancellor. The summer of net zero dramas has delivered the precise opposite. It is a false economy, and we all know where those eventually lead.