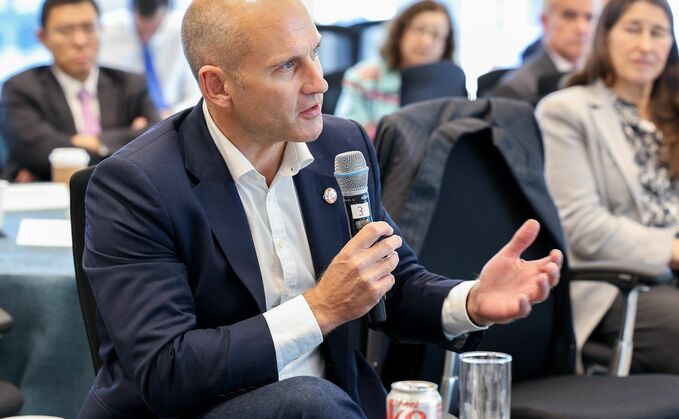 Industry Voice: The UK must attract, develop and equip a diverse future energy workforce, writes the Energy Institute's chief executive Dr Nick Wayth
Since legislating for net zero in the UK in 2019, policymakers on both sides of the UK political divide and a large majority of the wider public have aligned themselves with the science in their support for the energy transition.
But that was perhaps always the easy part. We know the destination - net zero by 2050 - but it's the journey that is still unclear and proving to be bumpy.
With a heated party conference season just over, a whirlwind of policy announcements from both the government and the Opposition, and a General Election on the horizon, now is the time for us all to pause, take stock and try to rebuild agreement.
Policy interventions, and the signals sent around them - whether during the remainder of this Parliament or into the next - need to support and underpin the journey we're on, not detract and distract. They need to fit with a credible pathway to net zero, as well as maintain the UKs international leadership on climate change - at COP28 later this year and into the future.
Parliament's Environmental Audit Committee recently voiced concern that the debate is being presented as "a binary choice between those who oppose net zero policies on the grounds of excessive costs, excessive burdens or rejection of the evidence of climate change, and those who demand change at a pace which is impractical or unaffordable".
This is an unhelpful, damaging and incorrect narrative, and one that we must avoid.
It's vital our politicians, business leaders and the wider general public understand the direct connection between the climate shocks we're seeing increasingly across all continents, and the changes needed to deliver net zero in the UK and in all other economies. It's an issue that spans Parliaments and generations.
As the chief executive of the Energy Institute, the professional membership body for people who work in energy, I am confident that science-led pragmatism can deliver net zero.
I've seen first-hand the brilliant engineers, lawyers, academics, apprentices, communicators, energy managers and industry leaders who are doing this daily.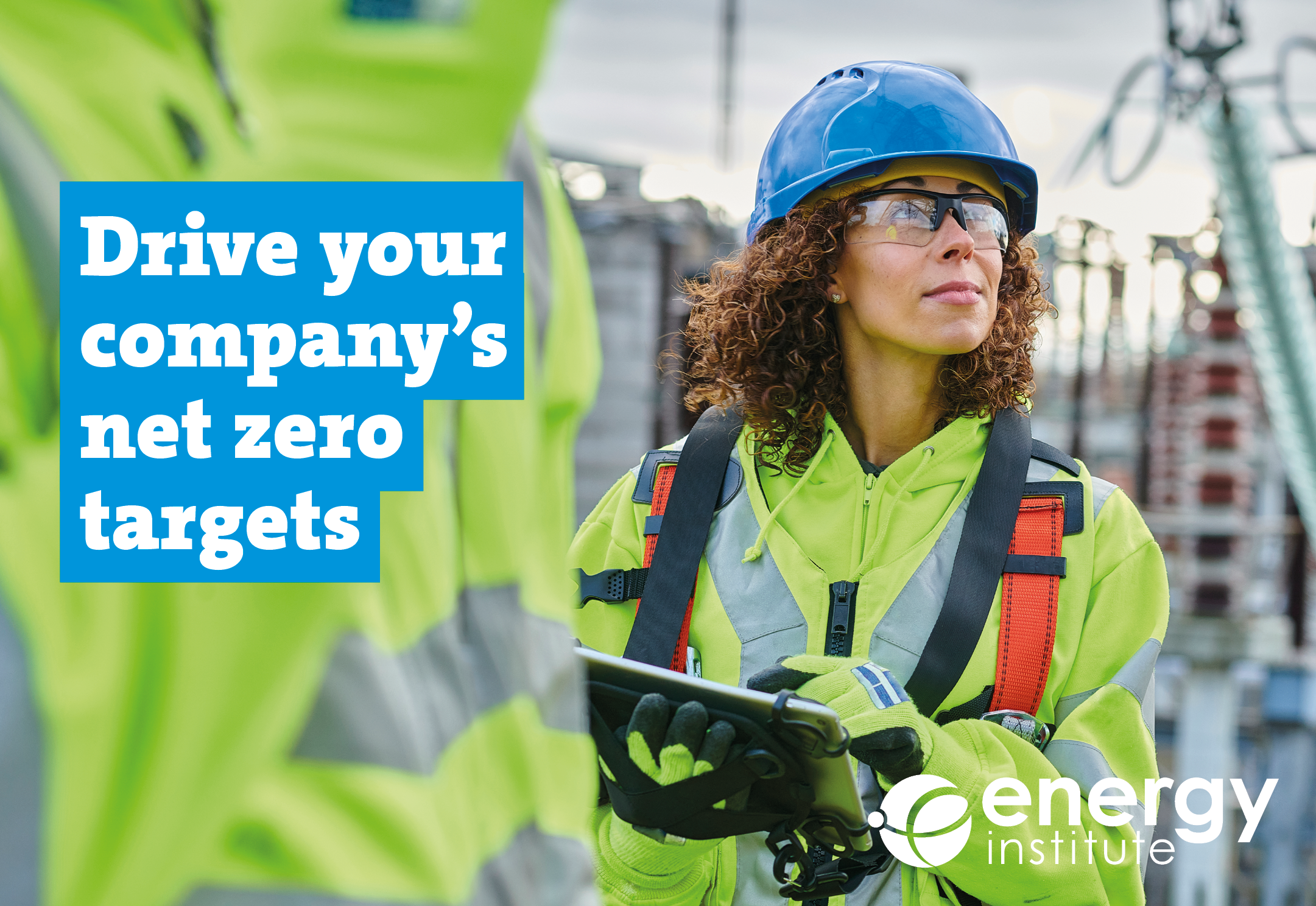 But I also know that we won't get there without this expertise, and that there is an approaching skills gap that could hinder progress.
Here in the UK, National Grid has estimated our industry needs to recruit for 400,000 jobs between now and 2050 to support the shift to net zero. Globally, the International Energy Agency points to 14 million new clean energy jobs being created by 2030, plus another 16 million workers shifting across to new roles related to clean energy. That's in just seven years' time.
And to transition successfully we need to create an energy sector which truly represents the societies in which it operates. That's why also the work of initiatives like POWERful Women, and Pride in Energy are so crucial.
As well as being more equitable and inclusive, there is also a clear business case for driving change. There is a massive opportunity for the UK to demonstrate global leadership, with exportable expertise, through the creation of these new roles.
Most of these net zero roles will require skilled people, creating huge demand, and meeting this demand will be vital if we're to succeed in building a secure, affordable and clean energy system.
That's where the Energy Institute is here to help.
As a longstanding, trusted source of independent training, we are helping to attract, develop and equip the diverse future energy workforce. Our course, resources and materials could prove vital, whether you are a company looking to develop your staff or a professional looking to develop your own career.
Two of our newest training courses focus on helping the workforce better understand net zero.
If you are in a senior position and responsible for your organisation's net zero journey, or are a consultant creating energy transition strategies and pathways for your clients, our Net Zero for Professionals training course will allow you to put together the required business case, understand how to calculate carbon footprints, set up SBTi carbon reduction emission targets and implement a net zero plan.
It sits alongside our Introduction to Net Zero online training course, aimed at demystifying the key concepts and process for reaching to net zero.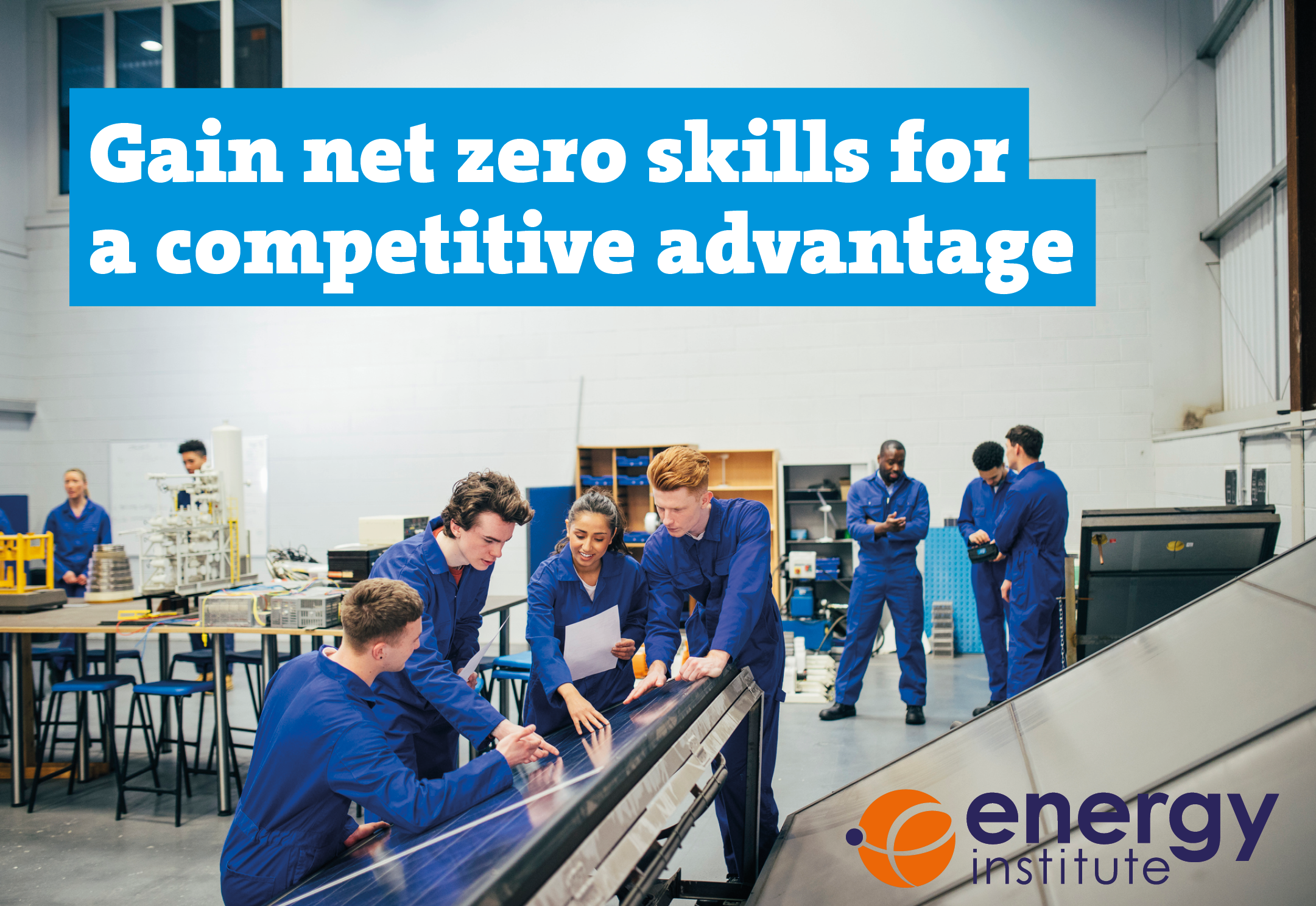 There is huge opportunity in our sector and, wherever you work, and whatever your responsibilities, the Energy Institute will support your professional development journey by helping you upskill or reskill for the energy future.
Today's government and those that follow need to play their part in creating the necessary conditions for net zero success. Policy changes need to provide long-term certainty and stability for investors and to drive down costs for consumers, but also to attract and retain the diverse workforce needed to transform our energy system.
Our industry sits at the heart of this challenge. It's a massive responsibility. Let's invest in ourselves to make it happen.

Dr Nick Wayth CEng FEI, is chief executive at the Energy Institute.
Get net zero ready by exploring the Energy Institute's training portfolio at: energy-inst.org/net-zero-training
This article is sponsored by the Energy Institute.