Corporate climate lobbying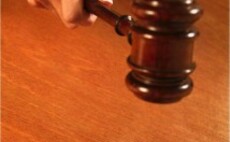 Joel Makower explores how professional services firms are seeking to step up climate action - but are they moving fast enough?
Hundreds of businesses are now working to deliver net zero emissions, but are their lobbying activities supporting or undermining that goal?
BNP Paribas Asset Management, the Church of England Pensions Board and Swedish pension fund AP7 launch research project that will identify hallmarks of responsible corporate climate change lobbying and develop a tool that will allow investors to compare...