Sustainable wine: Lindeman's raises glass to carbon neutrality goal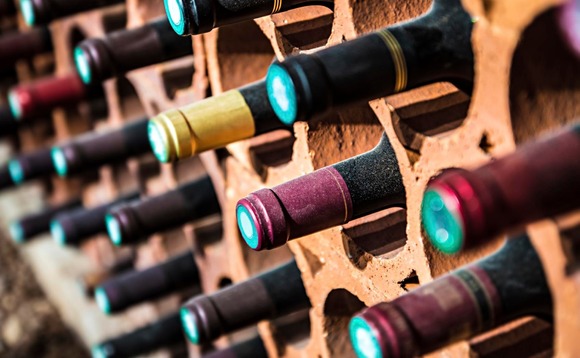 Owner Treasury Wine Estates reveals it is working with the Carbon Trust to measure the brand's carbon footprint and certify it in Europe
Australian wine producer Lindeman's is on track to clinch carbon neutrality in Europe by the close of the year following the introduction of a raft of carbon saving measures across its value chain, according to owner Treasury Wine Estatates.
The wine giant revealed yesterday it is working with the Carbon Trust to measure the brand's carbon footprint and certify it in line with the internationally recognised PAS 2050 standard in Europe.
In order to slash the range's carbon footprint, TWE said it had made a number of major changes across its European supply chain, including introducing lightweight bottles, boosting the recyclability of packaging, improving the efficiency of refrigeration systems, and installing solar power at some of its sites.
Any remaining emissions will be offset with carbon credits purchased from Carbon Footprint Limited that support wind farms in India, solar power installations in the Philippines, and reforestation projects in the Amazon Rainforest and the UK, TWE said.
Ben Blake, TWE's head of marketing for EMEA, said the firm was "delighted" to have completed work with the Carbon Trust to measure and certify the product carbon footprint of our full Lindeman's range in Europe.
"Lindeman's is the perfect brand to lead the way in Europe, with its significant profile across the UK, the Nordics and the Netherlands," he said. "Sustainability is a key priority for TWE across all regions and this partnership with the Carbon Trust is another step in our journey.'
Carbon Trust associate director John Newton said the consultancy was "pleased to have been working closely with Lindeman's on its sustainability agenda for the past year".
"We have worked with Lindeman's to certify the product carbon footprint of its entire brand portfolio as part of its commitment to reaching its carbon neutral goals," he added.
The announcement comes in the same year as TWE introduced new packaging guidelines that commits the company to achieving 100 per cent recyclable, reusable and compostable packaging by the end of 2022 and ensuring that all packaging comprises at least 50 per cent recycled content by 2025.
It is part of a growing trend across the wine industry that has seen a host of leading brands move to strengthen their environmental and climate credentials in recent years. Only last month, for example, wine company Accolade announced it had certified several of its leading brands as carbon neutral.
Back to Top