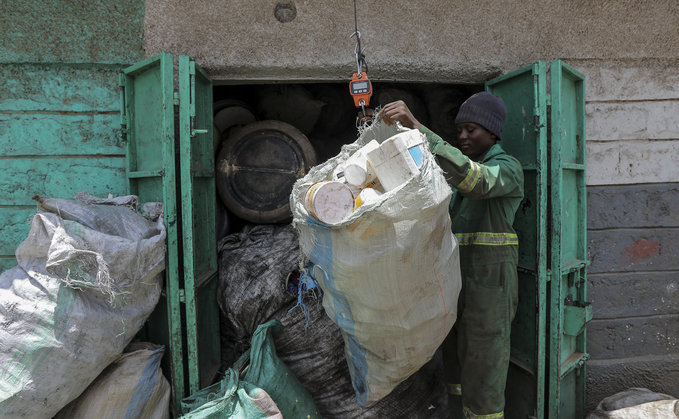 Partner Content: Solving the challenge requires innovative thinkers and committed partners to overcome the barriers to change - and fast - according to Dow's Marco ten Bruggencate
The challenge…
Climate change and pollution issues are likely to hit African countries the hardest - despite the fact that the continent bears the least responsibility for the changing climate. Plastic waste in particular is a huge source of concern across the continent. This issue will move further into the spotlight over the coming weeks, as world leaders gather in Nairobi to develop a legally binding agreement on plastic pollution.
It is critical that governments implement a fair and ambitious plastics agreement in order to address this mounting challenge, which is affecting developing nations hugely. At Dow we support the objective of ending plastic pollution in the environment and look forward to discussing this important matter at the third meeting of the Intergovernmental Negotiating Committee (INC-3) which starts this week. We believe that accelerating plastic circularity will be a key part of the solution. Countries will need to develop national action plans, to improve their waste management practices such that they move up the waste management hierarchy and introduce policies to incentivise investments in the recycling infrastructure.
Over recent years, Dow has explored the ways in which we can support the plastic waste challenge in Sub-Saharan Africa; increasing recycling rates while also supporting jobs and livelihoods of waste collectors, and using key partnerships as a showcase for this intersection of business and social justice.
Developed nations have a greater responsibility to mobilise funds and initiatives to support developing nations tackle the challenges of climate change and plastic pollution. We know that no single entity can solve such challenges on its own. For Dow, this means looking at the challenges of the waste sector on the continent and collaborating with likeminded organisations to drive change for the better.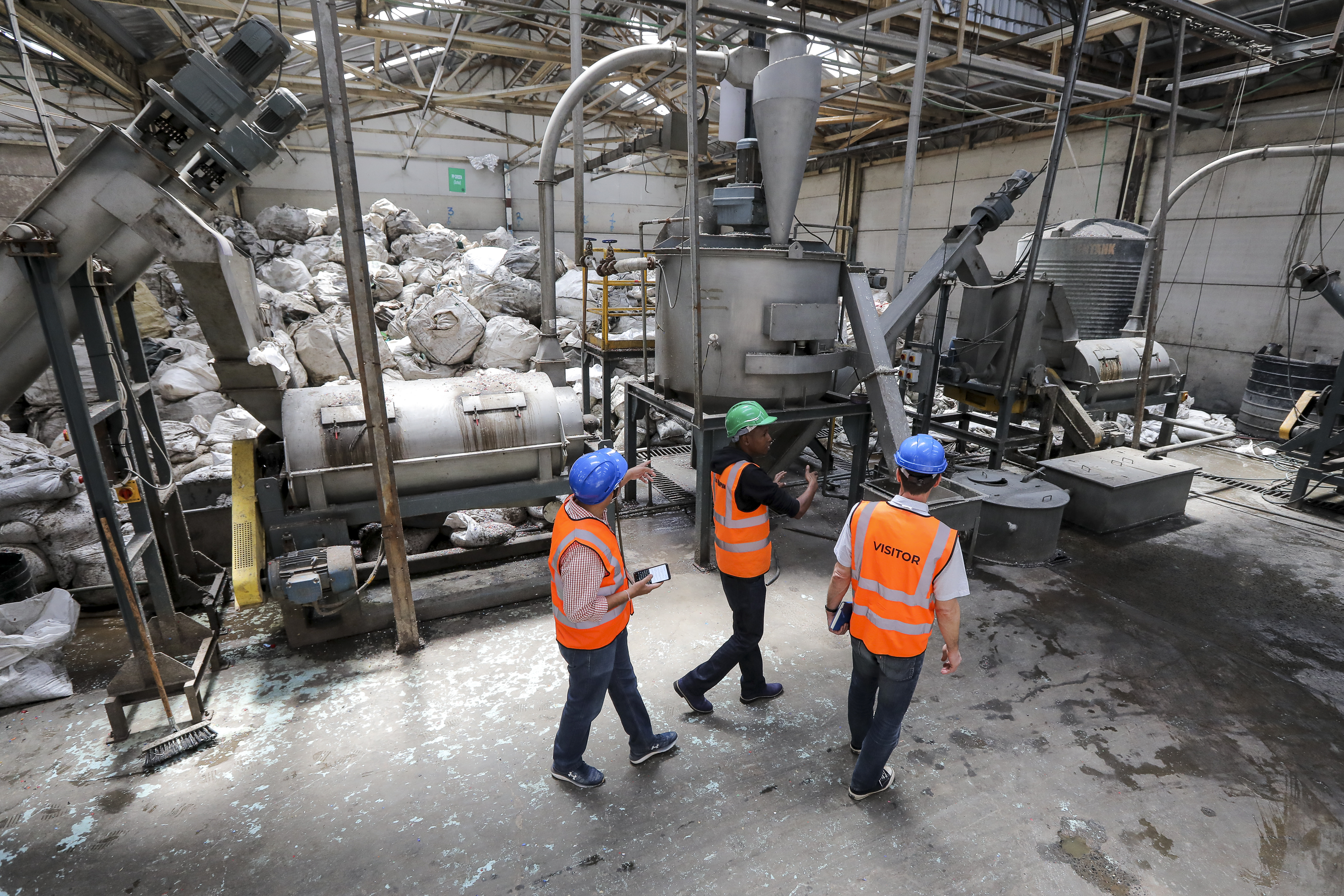 An industry undergoing transformation
Speaking as a global citizen, and a senior leader at a large, multinational materials science company, I am acutely aware of the environmental issues relating to plastic pollution, and the urgent need to decarbonise the emissions from our operations. Dow is wholeheartedly committed to ending plastic waste in the environment and achieving our target of carbon neutrality by 2050.
The problem of plastic waste is an issue that the entire world faces, but across Africa specifically, the struggle is heightened because of complex socio-economic factors. For example, the existing waste collection infrastructure is inadequate and inconsistent at best. There is a large informal waste ecosystem - which includes the activities of waste pickers and those involved in the extraction of recyclable and reusable materials from mixed waste. Flexible packaging, which includes materials such as bags and pouches, is often the most sustainable choice with the lowest environmental impact when considered on a lifecycle basis. Yet, it is one of the most neglected waste streams because it is harder to recycle and currently offers a lower-income opportunity for informal waste workers.
Plastic consumption varies country by country based on local needs. For example, in Nigeria, lightweight plastic sachets are used to distribute clean drinking water as the infrastructure to carry clean water into urban areas is limited. Plastic also plays a vital role in farming.
Local circumstances are varied, so developing the right solutions to minimise plastic waste and end leakage, one size does not fit all. Along with the International Council of Chemical Associations (ICCA), we are calling for the agreement to enable a nationally driven approach and more importantly, enable support for countries with financing and capacity building. Flexibility is essential so that countries can develop their own action plans and pursue the most effective solutions for them.
However, there's no escaping the harsh reality of lacking waste infrastructure and the consequent plastic waste challenge. The need to implement systems that enable collection, reuse, and redesign is clear. To truly address the plastic waste crisis in Africa, we need to rewrite our traditional business models.
To be circular, we know we require a stable, sufficient supply of sorted plastics waste to feed and scale up recycling plants. The development of recycling infrastructure through EPR financing will help us achieve this, as would mandatory recycled content targets to ensure that there is a viable market for the post consumer recycled products (PCR) in which our industry is investing. Waste is a valuable secondary resource: the recycling structures must be in place to allow us to access it. All of the above actions will accelerate investment in sustainable waste management.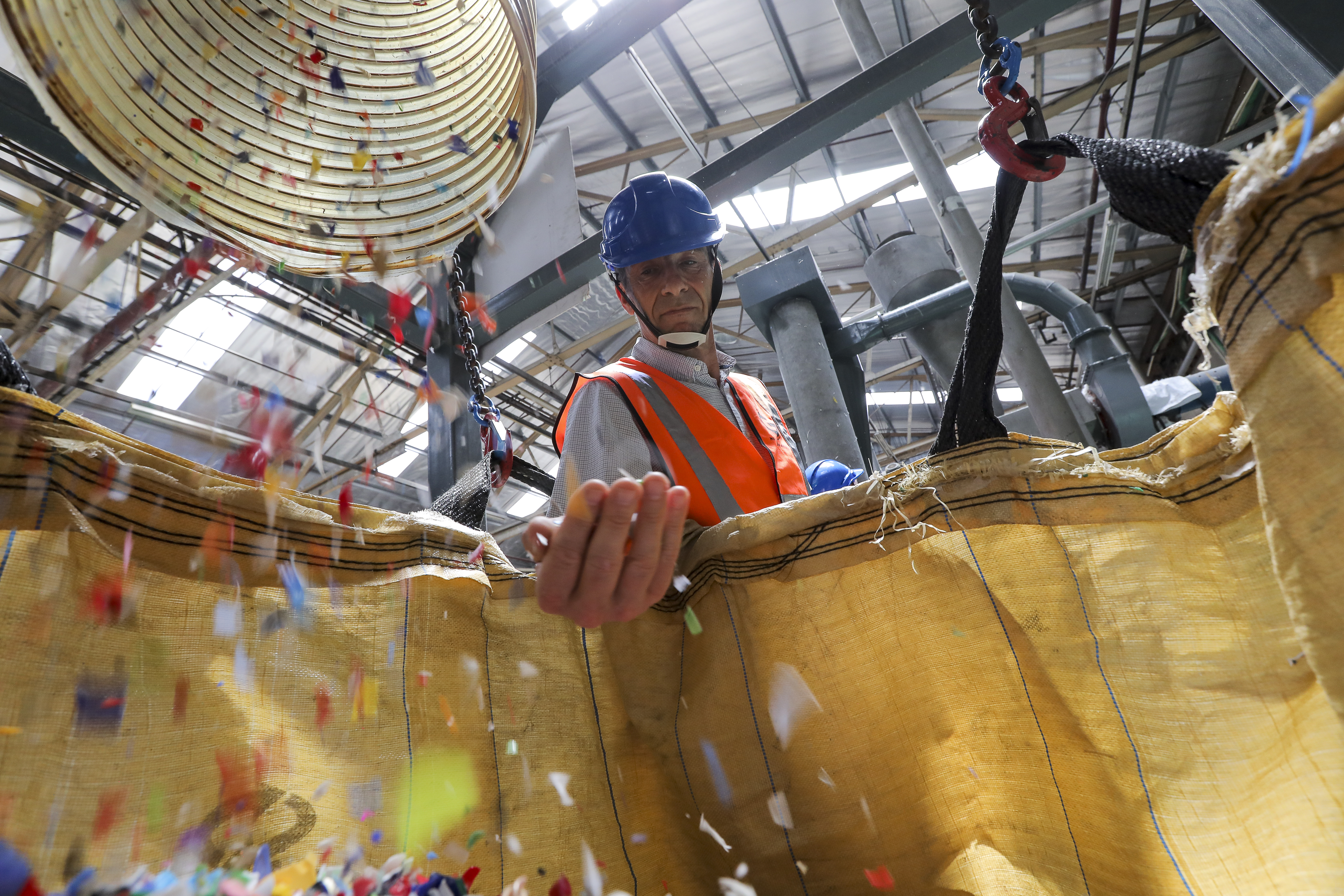 Identifying new business models for systemic change in Africa
The evidence suggests that entrepreneurs and SMEs, which make up the majority of the private sector in Sub-Saharan Africa, cannot progress and scale sustainable practices without support. Estimates predict that about 75 per cent of financing for climate investments will come from the private sector, highlighting the pivotal role of business in the pursuit of a closed loop system and climate justice. Infrastructure initially needs to be provided by the private sector in order to protect businesses' license to operate. And it's not just financing that acts as a barrier - access to collateral, resources and information are all barriers which must be broken down to create effective models for change.
There is a real demand from brand owners on the African continent to use post-consumer plastic waste, and this provides a great opportunity to keep plastics in the circular economy while continuing to provide important, sustainable resources for brands and businesses. Partnering with organisations in the informal waste sector enables important networks to be formed to address waste management inadequacies and promotes collaboration between brands and recyclers, which not only prevent waste from entering the environment but also support livelihoods by creating employment opportunities.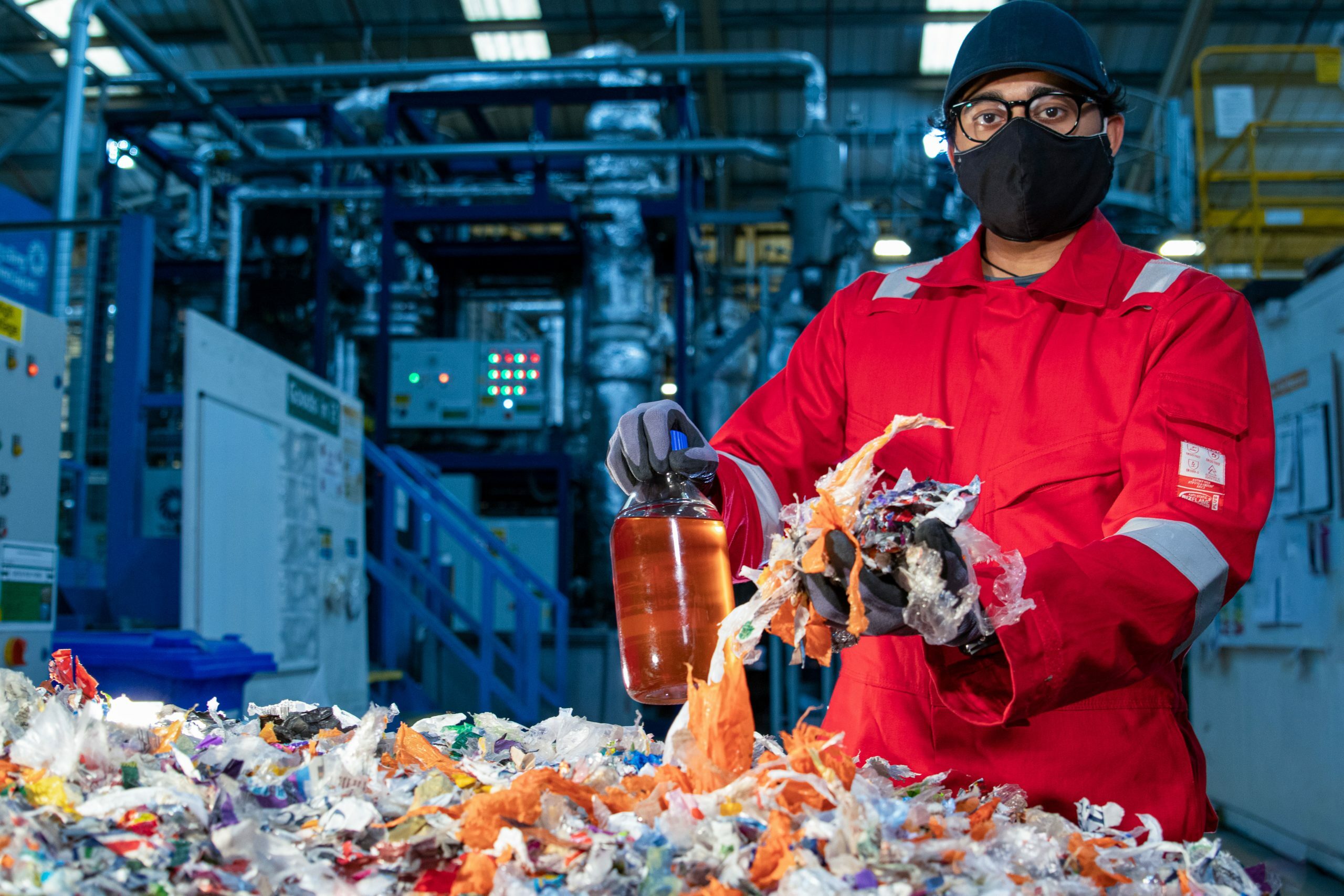 Embrace entrepreneurial and innovative partners like Mr. Green Africa to progress a circular economy for plastics
Over the last few years, we have implemented many pilot projects across Africa aimed at diverting plastic from landfill and the environment into recycling and other alternative end-uses. It has taken many versions, partners, and learnings to settle on our strategy today.
In 2022, we announced a significant investment into our partnership with Mr. Green Africa, with whom we've been working since 2019. Mr Green Africa is the first waste management and recycling company in Africa to be a Certified B Corporation. The organisation is a pioneering force in the recycling sector in Africa. It recognises the important job of waste pickers, encouraging responsible consumption along with sustainable living standards by providing waste pickers with a higher, stable income. It does this through a fair-trade plastic waste sourcing model, that allows the waste pickers to bring plastic waste in for payment, and then processes it in recycling centres.
Mr. Green Africa's goal is to convert approximately 75-85 per cent of its plastics into fully recycled plastics. In cases where plastics are not compatible with their recycling process, it is committed to constantly exploring alternative methods to bring value to these materials. This ambition aligns with the ICCA's views on accelerating a circular economy for plastics through increased collection, sorting and recycling of materials. We are supporting Mr. Green Africa to scale its innovations on plastic collection and recycling, and product development, to develop a good economic model which will enable the circularity of flexibles. And all through the lens of social justice to ensure the transition to a circular economy is inclusive of the informal sector and does not come at the detriment of wider socio-economic issues.
Companies like Dow should do more to connect with agile start-ups which are challenging the way we do business and helping us to move towards our goals for more sustainable waste systems. Creating business models which break down the barriers that individual entrepreneurs and SMEs face in particular regions is integral to supporting effective change and sustainable growth.
Solid waste management dynamics in each market differ from community to community, let alone country to country, so these complex nuances need to be considered carefully in project development. Working with regional experts to identify and align strategic local partners and share vital in-region knowledge is fundamental to embedding successful strategies. Partners must, ultimately, have the same vision for the outcomes of the relationship, and cultural compatibility is also key.
To support these integral partnerships, policymakers, NGOs, and the private sector must support and advocate for these investments. Additionally, a widespread understanding of the necessity of a circular economy must be appreciated by all. It is an education challenge as much as it is an investment priority.
Looking to the future...
We're on a journey to advance the circular economy for plastics in Africa in a way that enables us to promote inclusive and sustainable development, while ensuring that plastics continue to serve an important role in society, like helping to protect food and provide fresh water.
Our partnership with Mr. Green Africa is a great source of pride for myself and everyone at Dow. I hope that our learnings from this partnership are helpful for future partnerships, both for Dow and the wider industry.
I often talk about how collaboration is key to success for many aspects of our business. An approach which brings the value chain together will be essential in facing the challenges faced in Africa.
Tackling the plastic waste challenge across the continent is relatively new territory for consumers, businesses, and policymakers alike. While approaches differ, we're unified in our desire to stop plastic leakage into the environment, and the sense of urgency is only increasing as we approach the upcoming INC-3 negotiations in Nairobi. We need innovative thinkers and committed partners to join forces and overcome the barriers to change - fast.
Marco ten Bruggencate is commercial vice president for packaging and specialty plastics EMEA at Dow.
To learn more about the work Dow is doing to support the development of a circular economy for plastics in Africa please click here and see Mr Green Africa in action here.
This article is sponsored by Dow.