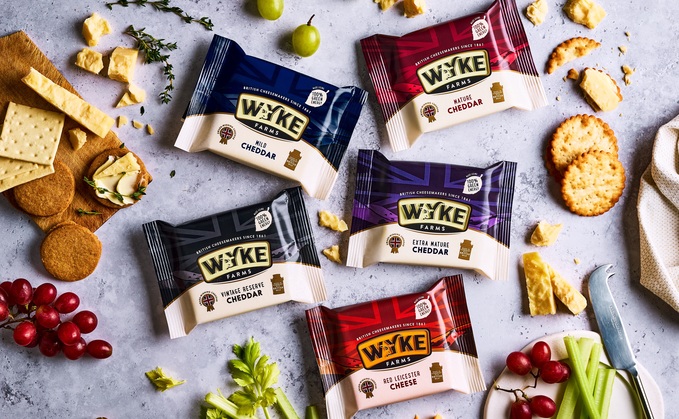 Industry Voice: UK Export Finance explains how it helped cheese brand Wyke Farms' secure a £30m General Export Facility with Barclays to support its global expansion plans
Wyke Farms is the UK's largest independent cheese producer, exporting around 6,000 tonnes of cheddar every year to countries, including Japan, Australia, South Africa and the USA. Established in 1861, it is a shining example of a great British family-owned business, still running strong three generations later.
At the heart of Wyke Farms' operations is innovation. It produces its dairy goods using 100 per cent renewable energy and its deep commitment to sustainability goes far beyond its energy supply. The business recoups 70 per cent of the water used in its production process and pumps 20,000 cubic meters of waste-derived biogas back into the local power grid each day, balancing out the carbon footprint of the business.
Global Expansion plans
With a healthy increase in exports over the last few years, Wyke Farms' ambitions to explore new markets continued to grow. However, rising inflation has seen the cost of milk soar, increasing Wyke Farms' production costs exponentially and squeezing its margins. Against this backdrop of rising costs, Wyke Farms sought to improve its working capital position to support its exporting ambitions. It's existing financing facility needed to be reviewed to cover the increase in costs, so UKEF stepped in to guarantee a £30m General Export Facility with Barclays, enabling the Somerset-based business to accelerate its global expansion plans.
Supporting businesses to fulfil their export ambitions
Working alongside the Department for Business and Trade, UK Export Finance helps to facilitate exports where there is a lack of private sector risk appetite or capacity, so that no viable UK export fails for lack of finance or insurance.
UKEF supports businesses in three ways:
Win export contracts by providing attractive financing terms to their buyers.
Fulfil orders by supporting working capital and trade finance.
Get paid by insuring against buyer default.
To give UK exporters greater flexibility, certainty and accessibility to funding, the General Export Facility provides partial guarantees to banks to help UK exporters gain vital access to trade finance facilities valued up to £25m. UKEF's guarantee helps businesses to negotiate more flexible trade finance facilities with participating banks, this helps to unlock more working capital to support the growth of UK exporting businesses.
Exporting British Brilliance
In 2021-22, UKEF provided more than £7bn in support for UK exports with over £3.6bn awarded to sustainable and clean energy deals - this, added more than £4.3bn in gross value to the UK economy. UKEF will continue to support viable businesses that have their eyes set on opportunities overseas, helping to export the best of British goods and services worldwide.
Learn more about how your business can get the Exporters' Edge by visiting ukexportfinance.gov.uk
The article is sponsored by UK Export Finance.